Story Progress
Back to home
Berry Kanji Recipe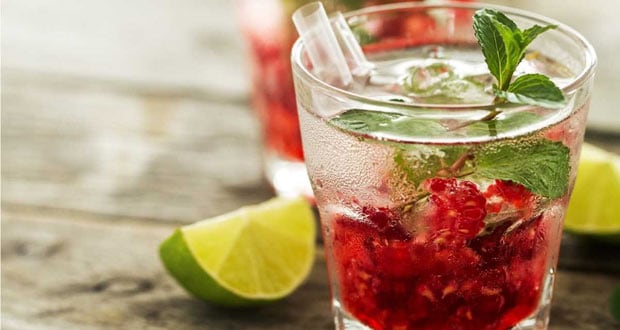 How to make Berry Kaanji
The must-have beverage during the summers and specially during the festival of Holi, Kanji is a fermented drink made with a host of spices to ensure the tangy taste. This recipe of Berry Kanji is made with frozen kanji mixed with spices and serve with mint and lemon wedge. Bring some tangy twist to your Holi party with this refreshing and tasty Kanji drink.

Ingredients of Berry Kanji
50 Gram Frozen berry
2 gram Hing
2 gram Ajwain
5 gram Black salt
5 gram Salt
2 gram Chaat Masala
For smoke Charcoal
6 buds Cloves
6 nos Cardamom
5 ml Oil
Few sprigs Mint
1 nos Lemon
1.
Coarsely blend frozen berry in blender.
2.
Take a mixing bowl, add ajwain, black salt, salt along with chat masala and stir well.
3.
Add water to dilute the mixture.
4.
Take a laddle, heat up with oil add hing and pour it in mix. Stir well.
5.
Take charcoal in small bowl and put cloves, cardamom and ghee for smoke. Put in the bowl for smoke.
7.
Serve chilled with sprig of mint and lemon wedge.