Story Progress
Back to home
Bhaang ki Chutney Recipe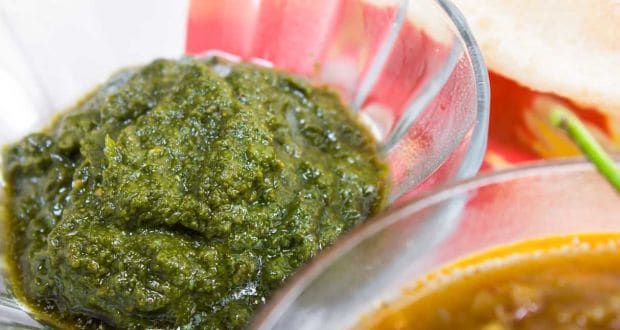 How to make Bhaang ki Chutney
Bhaang ki Chutney Recipe : This chutney recipe is very populor in Uttarakahand. Chutney made from bhaang seeds, mint leaves and green chillies. This chutney can be served at any time of the day.

Ingredients of Bhaang ki Chutney
50 Gram Bhaang ke dane
2 Green chillies
3 Tbsp Lemon juice
2 Tbsp Mint leaves, chopped
3 Tbsp Water
1/2 tsp Salt
1.
Roast the bhang seeds and then grind them in a mixie.
2.
Add the green chillies, lemon juice, mint leaves, water and salt and grind to a paste in a mixie.