Story Progress
Back to home
Bhavnagri Pepper Recipe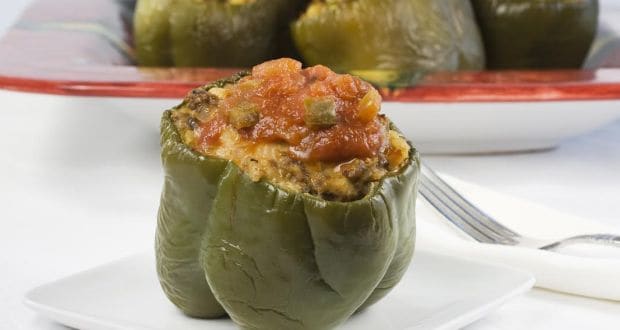 Hoe to make Bhavnagri Pepper
Green chilli peppers stuffed with a scrumptious filling made with corn, jalapenos, black beans and crunchy bread crumbs.

Ingredients of Bhavnagri Pepper
2 long green chili peppers
2 Tbsp spring onion bulbs, finely chopped
3-4 cloves of garlic, chopped
1/2 a corn on the cob
40-50 gm black beans, tinned
1 bunch fresh coriander
30-40 gm grated cheddar cheese
1 Tbsp olive oil
1 1/2 Tbsp jalapenos, chopped
1 tsp chili seasoning
1 Tbsp panko breadcrumbs
Salt to taste
1.
In a hot pan, heat olive oil and add the spring onions, garlic and lightly saute.
2.
Add the corn kernels, jalapenos, dash of the jalapeno juice and lime juice.
3.
Now add the cooked black beans and cook them together nicely.
4.
Mash some of the mixture with the back of a wooden spoon to thicken lightly.
5.
Add the chopped fresh coriander.
6.
Cut the green peppers through the center, make an insertion and remove the inner pith and seeds. Create a pocket for the filling mixture.
7.
Add the panko breadcrumbs to the filling and bring it all together. Use this filling to stuff the chilies.
8.
Top with cheddar cheese. Put on a tray. Sprinkle with chilly spice, panko bread crumbs and drizzle with olive oil.
9.
Heat in the oven at 220 degree Celsius for 8-12 minutes.