Story Progress
Back to home
Black Bean Hummus Recipe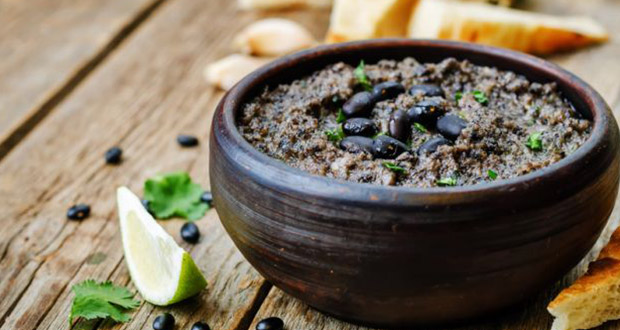 Black beans push over chickpeas in this recipe to make this classic dip. Blend it with fresh herbs and spices, and serve it with breads.

Ingredients of Black Bean Hummus
2 cups black beans, boiled¼ cup olive oil, plus extra for topping4-5 garlic cloves2 Tbsp lemon juice1 Tbsp sesame seeds
1 Tbsp of curd½ tsp of cumin powder1.2 tsp of black pepper powderSalt to tasteCoriander leaves to garnish
1.
1. In a food processor or blender, mix the black beans, sesame seeds and garlic, and pulse until smooth. You can add a little water, if you find the mixture a little dry.
2.
2. Add the cumin powder, black pepper powder, curd, olive oil and salt, and blend again until smooth.
3.
3. Transfer to a bowl, and add the lemon juice. Mix well and check seasoning. Finish with a drizzling of olive oil and coriander sprigs on top. Serve with pita breads.