Story Progress
Back to home
Carrot Rolls Recipe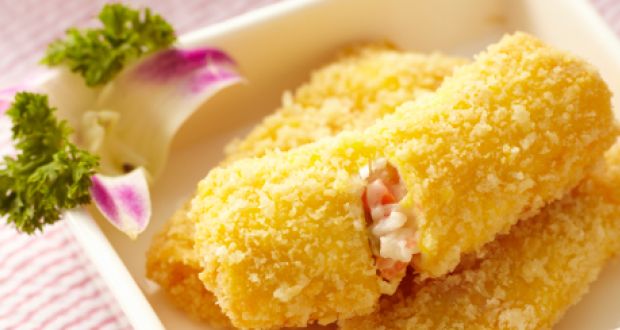 This light snack needs just a few simple ingredients that can you'll find in your pantry with absolute ease: bread crumbs, paprika, garlic paste, pine nuts and more.

Ingredients of Carrot Rolls
10 medium carrots - peeled and sliced
2-3 Tbsp fresh breadcrumbs
8 chopped, dried apricots
4 sliced spring onions
2 Tbsp pine nuts
2 tsp garlic paste
1 tsp paprika
1/4 tsp chilli powder
1 egg
4 Tbsp chopped herbs
Salt and pepper
Flour to coat
Oil to shallow fry
For the Sauce:
3 Tbsp thick curd
1 Tbsp lemon juice
1 tsp garlic paste
Salt and pepper
For the Sauce:
1.
Beat all the ingredients together.
For the Rolls:
3.
Add remaining ingredients.
4.
Knead well, adding more crumbs if required.
6.
Coat with flour. Chill for sometime.
7.
Once chilled, shallow fry the rolls until colored.
8.
Serve hot with chilled sauce.