Story Progress
Back to home
Chilled Cucumber and Prawn Soup Recipe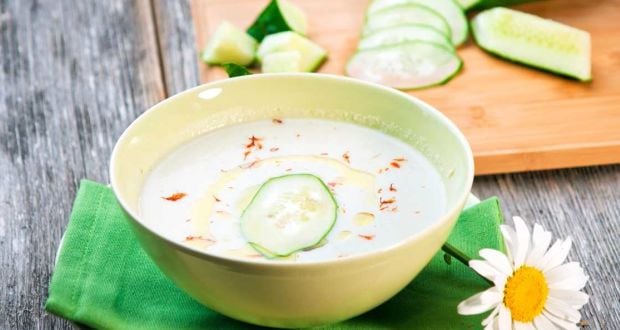 How to make Chilled Cucumber and Prawn Soup
About Chilled Cucumber and Prawn Soup Recipe: A chilled soup made with cucumbers, prawns, yogurt and cream. Easy and quick, this soup can pe prepared in just about 30 minutes. A perfect accompaniment to serve your guests at dinner parties. Slurp it up!

Ingredients of Chilled Cucumber and Prawn Soup
1 cucumber, grated
125 gms prawns, boiled
300 ml yogurt
6 tbsp lemon juice
250 ml cream
1 capsicum, chopped
to taste salt and pepper
1.
Sprinkle salt on the grated cucumber and leave aside for 15 minutes.
2.
Mix together the yoghurt, cream and cucumber.
3.
Add lemon juice, capsicum, prawns and salt and pepper.
4.
Chill for an hour before serving.