Story Progress
Back to home
Chocolate Peanut Butter Cake Recipe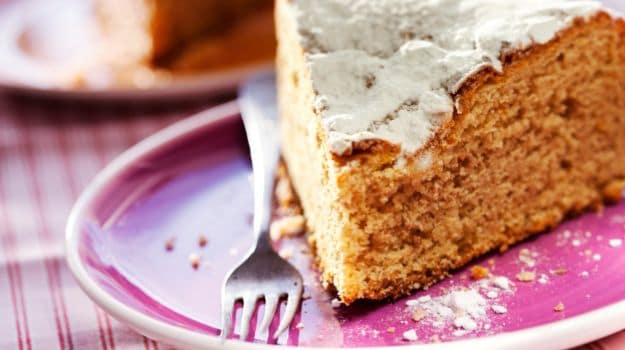 How to make Chocolate Peanut Butter Cake
A no sweat, egg-less treat amalgamating the nutty flavor of peanut butter with the crunch of chocolate chips.

Ingredients of Chocolate Peanut Butter Cake
125 Gram Butter
100 gram Peanut butter
20 gram Sugarfree/ Castor sugar
125 gram All purpose flour
1 tbsp Baking powder
50 gram Chocolate chunks
2-3 tbsp Icing sugar (for dusting)
1.
Whip the butter, peanut butter and caster sugar in a large bowl.
2.
In the mixture fold in the flour, baking powder and chocolate, one after the another.
3.
Bake at 170 C for 35 minutes and serve.