Story Progress
Back to home
Coronation Chicken Recipe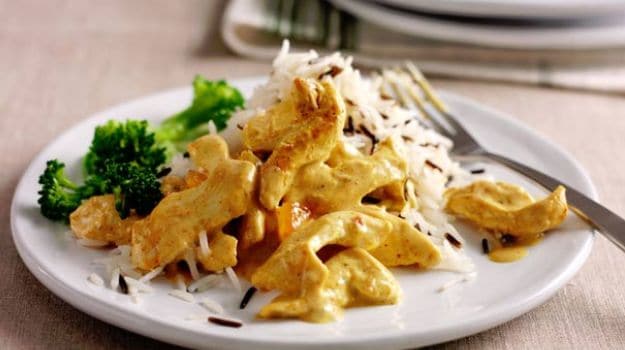 How to make Coronation Chicken
About Coronation Chicken The Coronation Chicken recipe combines cold chicken meat with tomato puree, mayonnaise and herbs, which can be eaten as a salad or as a sandwich filler.

Ingredients of Coronation Chicken
60 gm roast chicken pieces or boneless chicken fried in 1 Tbsp oil
To make Coronation Sauce:
1 tsp tomato puree
1 Tbsp mayonnaise
1/2 tsp madras curry paste
A pinch of allspice (optional)
1 dried apricot, finely chopped
3 Tbsp shop bought mango chutney
A dash of lemon juice
A sprig of coriander leaves, roughly chopped
1 tsp of thick cream
1/4 tsp salt
1/4 tsp black pepper
1.
Mix all ingredients for the coronation sauce together then add the chicken.
2.
Serve cold with crispy green salad or hot crusty garlic bread. The coronation chicken can be served as a sandwich filler also.