Story Progress
Back to home
Desi Ghee Recipe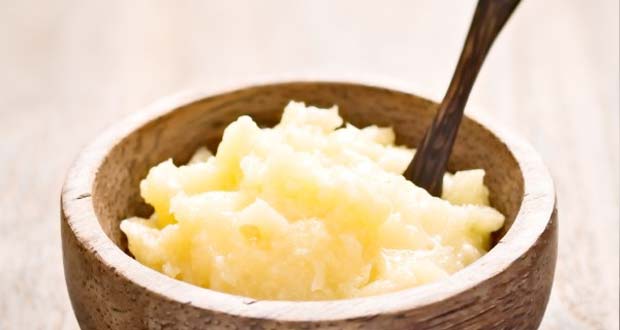 How to make Desi Ghee
Home-made ghee is pure, healthy and delicious. Use this easy recipe to master the art of making desi ghee.

1.
Bring milk to boil, leave it to cool for 4-5 hours.
2.
This forms a thick layer of cream (malai) over the top, remove this layer and keep aside. The milk can be then used as skimmed milk for any purpose.
3.
Keep collecting the layered cream for 5-6 days. Refrigerate the cream collected everyday.
4.
For extracting ghee take the cream collected over a period, add double the quantity of water, mix and whip till a froth floats on top.
5.
Separate the froth and heat it on low flame in a thick bottom saucepan till the fat separates into clarified ghee, strain and store for use.