Story Progress
Back to home
Fresh Raw Badam Milk Recipe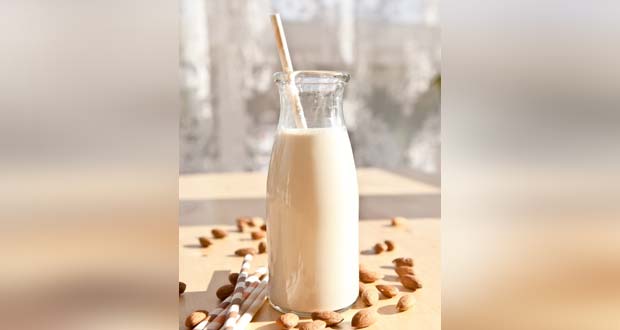 It is a little piece of nutty heaven - sweet, mild, and more gentle on the digestive system than heavily processed milks. It is fantastic to drink, put it on cereals, use in smoothies and shakes, and in desserts.

Ingredients of Fresh Raw Badam Milk
Ingredients :
1 cup organic raw almonds soaked for 8-12 hours
4 cups of purified water
1.
Place the raw almonds in a glass bowl or large jar, and cover with filtered water for 8 hours or more. Cover with lid.
2.
Rinse the nuts several times to remove any of the anti-nutrients and enzyme inhibitors. If soaking for more than 8 hours, make sure you rinse and soak a few times.
3.
Pour boiling water over the almonds and let them sit for five minutes. Drain. Skins should peel off easily.
4.
Put almonds and water in a powerful blender and start blending at low speed. Blend them with less water for 1 - 2 minutes in the beginning, so they become a really smooth paste.
5.
Add the remaining water. Blend everything together for another 2-3 minutes, until it is completely smooth and frothy.
6.
Use a fine mesh strainer or place 3 or 4 layers of fine mesh cloth over a metal strainer set over a bowl,jar or jug. Pour small amounts of the almond milk through the strainer into the bowl. Use a spoon or spatula to press down on the strainer and move the solids around.
7.
Once most of the milk has passed through the strainer, gather up the mesh cloth and gently squeeze it to remove excess liquid.
8.
You'll be left with really fine almond meal inside the mesh cloth. You can discard it, or you can dry it out in a very low oven and use it in place of almond flour in baking recipes!