Story Progress
Back to home
Fried Boneless Chicken Recipe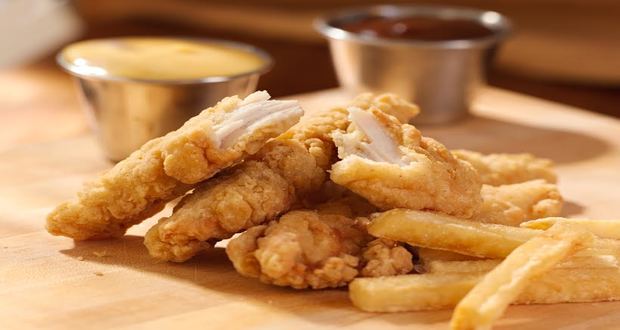 How to make Fried Boneless Chicken
Coated with corn flour, egg and masalas, this gorgeous chicken is fried crisp golden.

Ingredients of Fried Boneless Chicken
350 Gram Boneless Chicken (diced)
1 Egg (slightly beaten)
1/2 cup Corn Flour
1/2 tsp Garlic Paste
1/2 tsp Ginger Paste
Oil
to taste Salt
1.
Mix together the chicken, egg, corn flour, garlic and ginger paste, salt and enough water so that the chicken pieces are 'coated' with the batter.
2.
Keep aside for half an hour.
3.
Heat the oil and deep fry the chicken pieces over high heat to begin with and then lower the heat till chicken is cooked through.
4.
Drain on absorbent paper and serve hot.