Story Progress
Back to home
Hari Mirch ka Khatta Meetha Achaar Recipe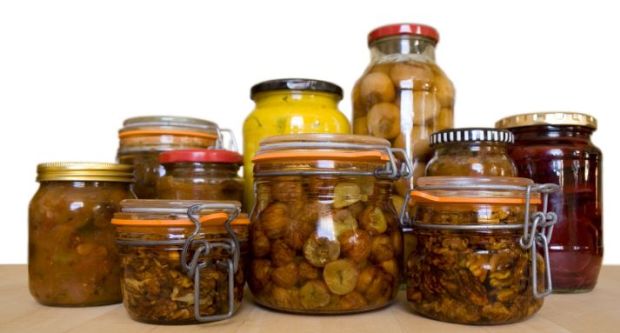 How to make Hari Mirch ka Khatta Meetha Achaar
This pickle is made with a combination of sweet and spicy flavours of green chillies, vinegar, jaggery, whole spices and sesame oil.

Ingredients of Hari Mirch ka Khatta Meetha Achaar
250 gm long, green chillies
1/4 cup refined groundnut or sesame oil
1/4 cup powdered cumin seeds
1/4 cup powdered coriander seeds
1/4 cup salt
1/2 cup vinegar
1/2 cup gur
1.
Wash the chillies and let the water dry out, then chop them into twos and threes.
2.
Mix the vinegar and the gur and cook together till dissolved into a syrup.
3.
Heat the oil in a pan, and when heated, put in the chillies and saute over high heat till they look a little glossy.
4.
Add the cumin, coriander and salt, and turn around till well mixed and the chillies are coated with the spices.
5.
Now add the syrup and let the mixture come to a boil, then shut off the heat. When cool, store in a sterilised air tight jar.