Story Progress
Back to home
Homemade Chicken Nuggets Recipe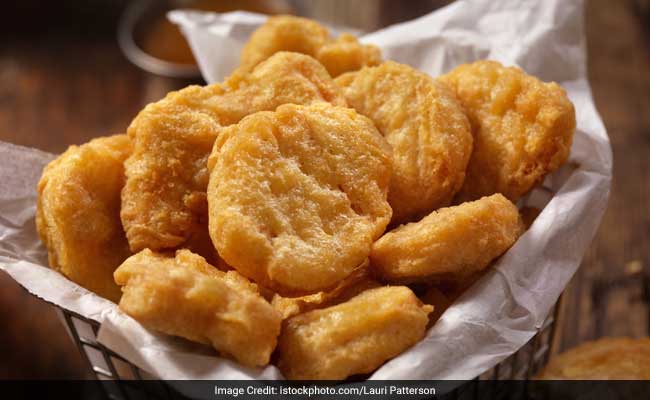 How to make Homemade Chicken Nuggets
Homemade Chicken Nuggets Recipe: Loved by all, this crispy tiny treat is simply irresistible! And the best part is - this recipe is so easy to make and requires just a few ingredients in its preparation. Pair it up with your favourite dip and savour!

Ingredients of Homemade Chicken Nuggets
500 gms Chicken Breast Pices
1 cup Breadcrumbs
3 Egg
1 cup All Purpose Flour
1 tbsp Ginger Garlic Paste
to taste Salt
to taste Black Pepper
Oil to fry
1.
First, cut the chicken breast into chicken strips and then cut it into small pieces.
2.
Take a large container, add all-purpose flour and season it with salt and pepper and ginger garlic paste. Mix it well then break the egg into another bowl and whisk until it forms a smooth paste.
3.
Then take another bowl and add breadcrumbs then take each chicken strip and dip it firstly in the flour, then into the egg and lastly coat it with breadcrumbs. Repeat it with the remaining chicken strips.
4.
Now, heat oil in a pan, deep fry the chicken strips one after another and wait until they turn golden to the perfection.
5.
Ps: If you are baking, brush the baking tray with some oil and bake for about 10-15 minutes, turning half-way through.
6.
Your homemade chicken nuggets are ready to savour! Pair it up with your favourite dip and enjoy!