Story Progress
Back to home
Kala Khatta Sorbet Recipe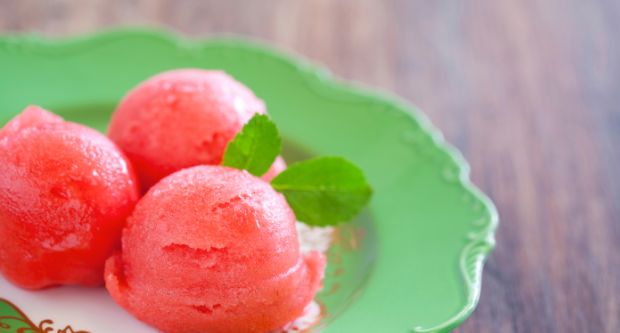 How to make Kala Khatta Sorbet
Beat the heat while indulging in this sweet and tangy icy affair. Sugar syrup blended with kala khatta syrup, black pepper, lemon juice and tons of ice, top it with garden green mint sprigs.

Ingredients of Kala Khatta Sorbet
1/2 cup kala khatta syrup + for drizzling
Ice cubes as required
3 Tbsp thick sugar syrup
Black salt to taste
Black pepper powder to taste
Juice of 1/2 lemon
Fresh mint sprigs for garnishing
1.
Place ice cubes in a blender jar.
2.
Add sugar syrup, kala khatta syrup, black salt and pepper powder.
3.
Blend well till the ice cubes are crushed and the mixture becomes slushy.
4.
Transfer the mixture into a bowl and freeze for an hour.
5.
Scoop out the sorbet and place into individual martini glasses.
6.
Drizzle some kala khatta syrup on top.
7.
Add lemon juice on top, garnish with mint sprig and serve chilled.