Story Progress
Back to home
Lobhia ki Phali Recipe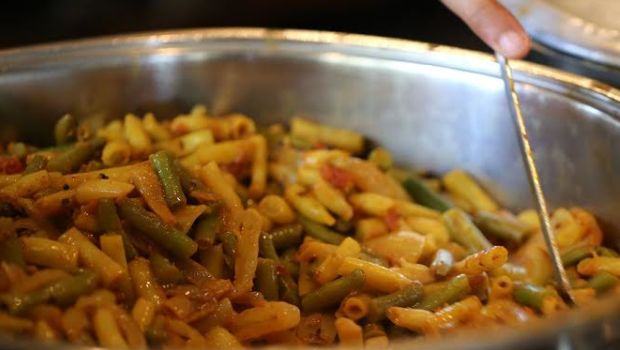 Black eyed beans cooked in scrumptious gravy.

Ingredients of Lobhia ki Phali
500 gm greens of black-eyed beans
2 Tbsp clarified butter
1 tsp cumin seeds
1/8 tsp asafoetida
1 Tbsp finely chopped ginger
1/4 cup yoghurt
2 tsp coriander powder
1/2 tsp turmeric
1/4 tsp garam masala
Salt to taste
1/2 tsp chilli powder
2 Tbsp chopped coriander leaves
2.
Heat the clarified butter and add the cumin seeds and asafoetida.
3.
When the seeds splutter, add the ginger and sauté till a light brown.
4.
Add the yoghurt a little at a time, stirring vigorously till blended.
5.
After all the yoghurt has been added, stir-fry till the fat separates.
6.
Add the coriander powder, turmeric, garam masala, salt and chilli powder.
7.
Mix well and add the greens. Stir-fry over high heat till a little glossy.
8.
Lower the heat, cover and cook till tender, stirring a few times to avoid scorching. Takes about 15 minutes.
9.
Serve hot, garnished with chopped coriander leaves.