Story Progress
Back to home
Rajasthani Chutki Wali Roti Recipe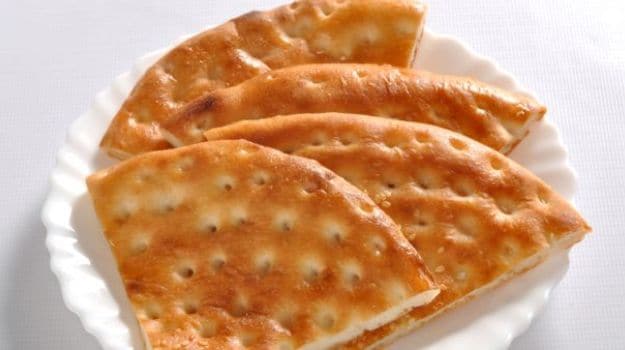 How to make Rajasthani Chutki Wali Roti
If you're looking for a delightful twist to your regular roti, Rajasthani Chutki Wali Roti is a must-try. These rotis offer a unique shape and a delightful combination of crispy exterior and soft interior.

Ingredients of Rajasthani Chutki Wali Roti
For dough:
1 cup Atta
1 tsp Ghee
1/2 tsp Salt
For stuffing:
1 tbsp Butter, melted
1 tsp Kashmiri red chilli powder
1/2 tsp Ajwain
to taste Salt
1 tsp Freshly chopped coriander
1.
Prepare a dough with atta, ghee, salt and water and let it rest. Next, prepare a mix of butter, red chilli powder, ajwain, salt and coriander leaves.
2.
Now cut a small roundel from the dough and roll flat. Spread the butter-chilli mix all over and wrap the dough again into a ball, like laccha paratha.
3.
Roll it flat once again. Heat tawa and add the roti on it. Toast one side and pinch all-over on the other side.
4.
Cook the pinched side with some ghee. Serve hot with dahi and achar.