Story Progress
Back to home
Moorish Recipe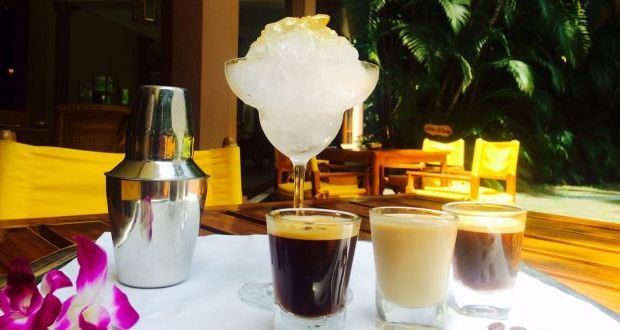 Listen up coffee lovers! This cocktail recipe is tailor-made for you. Loaded with Kahlua, Bailey's and Espresso shot, it is hard to resist.

Ingredients of Moorish
30 ml Kahlua
30 ml Bailey's Irish cream
30 ml Espresso shot
Crushed ice
Chocolate cigar
24k gold specs
1.
Take a large/over-sized Margarita coupe and fill it up with crushed ice.
2.
Pour out the Bailey's Irish cream into a shot glass.
3.
Similarly pour out the Kahlua into a shot glass.
4.
Finally press out a shot of Espresso in a separate shot glass.
5.
Serve the three shot glasses along with the Margarita coupe with crushed ice in it.
6.
Pour all three into the glass and finish with chocolate cigar and gold specs.