Story Progress
Back to home
Mushroom Khichda Recipe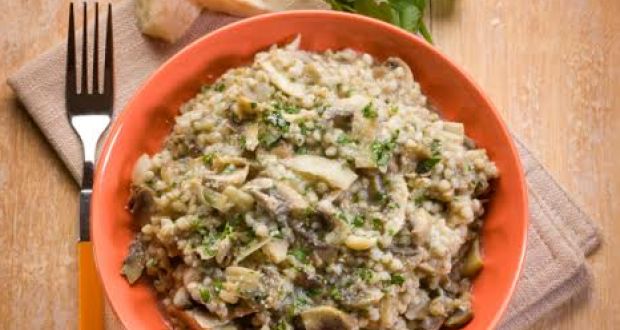 How to make Mushroom Khichda
Barley, button mushrooms and shiitake mushrooms come together with aromatic spices to give you a mouthwatering vegetarian delicacy.

Ingredients of Mushroom Khichda
3-4 onions, chopped
4-5 garlic cloves
2-3 green chillies
1 cup barley
300 gms button mushrooms
200 gms shitake mushrooms
100 gms butter
1 tsp jeera
to taste salt
1 tsp black pepper
2.
Chop onions, garlic, green chillies and mushrooms,
3.
Take 100 gms butter in a pan and let it heat.
4.
Add cumin, onions, garlic & green chillies,
5.
Add button mushrooms followed by shiitake mushrooms,
6.
Add some shiitake water, salt and black pepper, let it cook.
7.
Garnish it with coriander