Story Progress
Back to home
Oats and Yogurt Porridge Parfait Recipe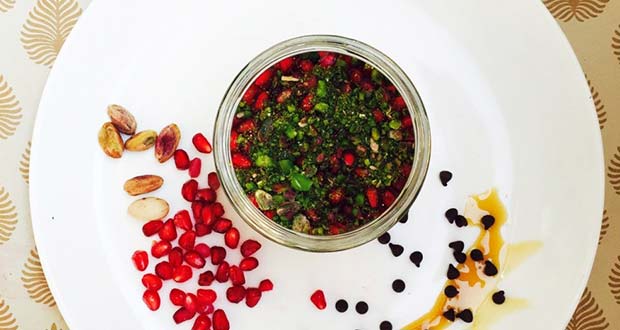 How to make Oats and Yogurt Porridge Parfait
About Oats and Yogurt Porridge Parfait Recipe: This recipe satisfies your sweet tooth without adding to your calorie count. A high on protein breakfast that energizes you and keeps you fit.

Ingredients of Oats and Yogurt Porridge Parfait
5 Tbsp oats
2 tbsp greek yogurt
1 tbsp honey
3 tbsp pomegranate
3 tbsp pistachio
250 ml milk
1.
Soak the oats in milk overnight in a container
2.
In the morning, add layers of pomegranate, Greek yogurt, honey & pistachio
3.
Oats & yogurt parfait is ready to eat!
4.
The pomegranate and pistachio combination can be alternated with, strawberries and almonds or banana and walnuts.