Story Progress
Back to home
Okra with Baby Corn Recipe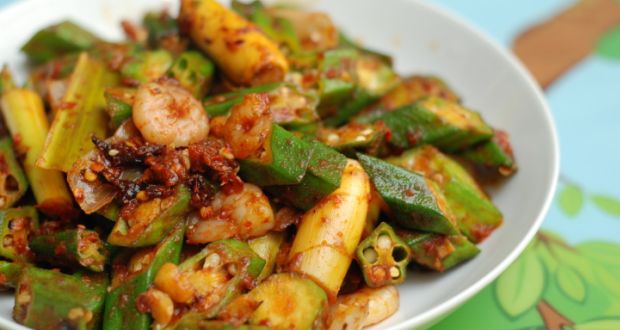 How to make Okra with Baby Corn
Baby corn and okra infused with three different kinds of seeds, masalas and other core ingredients.

Ingredients of Okra with Baby Corn
2 Tbsp oil
3 onions, sliced
1/2 tsp onion seeds
1 tsp fennel seeds
1/4 tsp mustard seeds
1/2 tsp red chillies (crushed)
3 tsp garlic, shredded
1/2 kg okra (split in half)
250 gms baby corn
2 tomatoes (de-seeded), peeled
2 tbsp coriander, chopped
1 tbsp lemon juice
2 green chillies (split)
1.
Fry onions in hot oil. Add the onion seeds, fennel seeds and mustard seeds. Season with salt. Cook for 5 minutes.
2.
Add shredded garlic and crushed red chillies. Fry till onions brown and stir in the okra.
3.
Add baby corn, green chillies, and coriander and lemon juice.
4.
Add tomatoes just before serving.