Story Progress
Back to home
Orange Liquer Recipe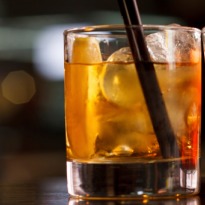 Experience a new high with this citrus drink. Bursting with the freshness of orange and intoxicating vodka, get the party started!

Ingredients of Orange Liquer
3 oranges
1/3 cup sugar
3 cups vodka
1.
Wash the fruit well and wipe dry.
2.
Prick with a needle in two places and place them in a clean jar.
3.
Fill 1/4 of the jar with it.
4.
Now cover with a thick layer of sugar and mix well.
5.
Cover again with a layer of sugar and then fill the jar with vodka.
7.
Stir everyday till the sugar dissolves.
8.
Drain through a thin cloth and store.