Story Progress
Back to home
Peranakan Chicken Curry Recipe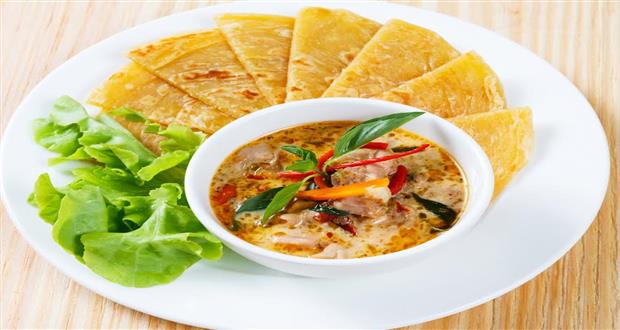 How to make Peranakan Chicken Curry
Cooked in sambal paste and coconut milk, this chicken delight is served with rice.

Ingredients of Peranakan Chicken Curry
1/2 Kg Chicken
1/2 Cup Coconut milk
2 Sticks Lemon grass
2 Tbsp Oil
To taste Salt
For the Sambhal Paste:
1 Tbsp Chilli paste
1 Cup Onion paste
1 Tbsp Dry Shrimp paste
2 Tbsp Candle nuts
Macadamia nuts (optional)
1.
To prepare the Sambal paste, heat oil in a clay pot or any other vessel , add chilli paste, onion paste, shrimp paste, macadamia nuts and mix well.
2.
Cook till it changes colour. Now, add the chicken and cook for few minutes.
3.
Pour over the coconut milk. Then add lemon grass and salt. Cook till the chicken is done.