Story Progress
Back to home
Peri Peri Chicken Recipe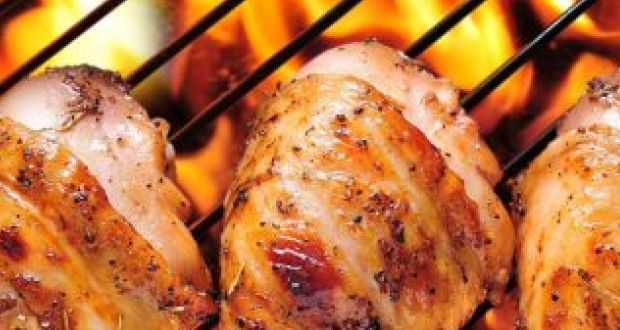 Peri peri chicken is a world renowned dish, famous for its bold, vibrant and extremely spicy flavour.

Ingredients of Peri Peri Chicken
Chicken 1 kg
For the piri-piri sauce:
6-12 fresh red chilies,
1 Tbsp garlic, chopped
1 tsp salt
1/2 tsp oregano
1/2 tbsp paprika (or red chili powder)
100 ml olive oil
50 ml red wine vinegar
1.
Preheat the oven to 180C.
2.
Place the chilies on a roasting tray and roast them for 10 minutes.
3.
Cool and roughly chop the chilies.
4.
Place the chilies, garlic, salt, oregano, paprika, olive oil and vinegar in a saucepan, and simmer for 2-3 minutes.
5.
Allow the mixture to cool, then place in food processor and blend to a fine paste.
6.
Place the chicken in a sealable plastic bag.
7.
Add half the piri-piri sauce, spreading it evenly over the chicken.
8.
Seal and marinate in the refrigerator for at least 4 hour.
9.
Skewer the marinated chicken and grill till done.
10.
Chef's tip: If you don't find paprika then use red chili powder.