Story Progress
Back to home
Railway Mutton Curry Recipe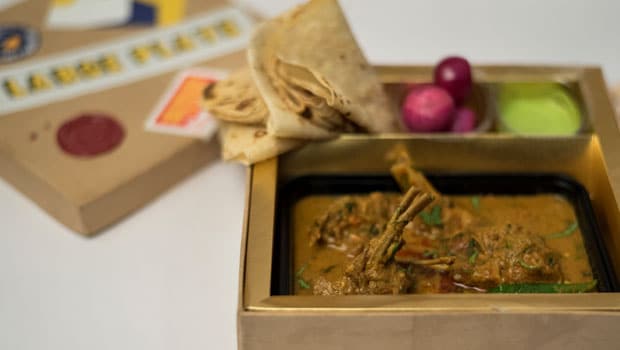 How to make Railway Mutton Curry
Railway Mutton Curry was first prepared by the chefs of the Indian Railways during the British Raj keeping in mind the delicate palates of the British people. This exclusive version of the recipe is made by Mrs. Chaddha of Chaddha Aunty & Sons. Mutton blended with aromatic spices and yogurt, topped with coriander leaves and served with fresh steam rice. A quick and almost easy recipe to make at home and serve at your next dinner party.

Ingredients of Railway Mutton Curry
200 Gram Mutton
100 gram Tomato
100 gram Onion
Yogurt (plain)
Refine oil
2 Whole cumin
1 Bay leaf
1 Cardamom seeds
Cinnamon
2 Black cardamom
to taste Black pepper
to taste Salt
Magic spice (blend of all spices)
to taste Green chillies
A pinch of Turmeric
Ginger and garlic paste
1 Coriander leaf
1.
Add oil to a pan and roast the ginger garlic paste with all dry spices and onions.
2.
Add plain yogurt to the pan and fry till onions turn brown.
3.
Add freshly cut tomatoes and cook items till they release their Rogan (the slight oil with water).
4.
Add the mutton to the pan.
5.
Throw in a splash of water and cook until tender.
6.
Top up with coriander leaves and cover with a lid to infuse the coriander aroma in your Railways mutton curry.
7.
Enjoy with freshly steamed Rice.