Story Progress
Back to home
Mutton Do Pyaaza Recipe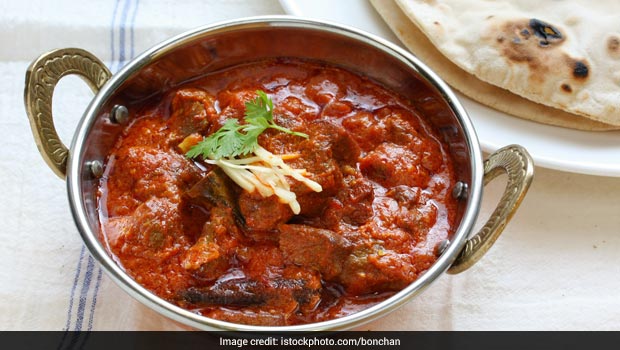 How to make Mutton Do Pyaaza
About Mutton Do Pyaaza Recipe: A hearty mutton recipe with generous amount of crunchy onions, yogurt and a burst of aromatic spices. Just the perfect mutton curry that you can cook for festivals or dinner parties. Mutton do pyaza is a delicious mutton dish that is cooked with a host of spices and onion and a garnishing of coriander leaves.

Ingredients of Mutton Do Pyaaza
1 Kg Mutton (cut into pieces)
1/4 cup Ghee
1 tbsp Cumin seeds
1 Bay leaf
4 Whole peppercorns
4 Cloves
1/2 tsp Fenugreek seeds (powdered), roasted
1 tsp Fennel seeds (powdered), roasted
1 tsp Ginger paste
1 tsp Garlic paste
1 cup Onions, grated
1/2 cup Yogurt
1 tsp Garam masala
1/2 tsp Turmeric
1 tbsp Coriander powder
1 tsp Chilli powder
2-3 Green chillies (slit)
2 cups Onions, sliced
2 tbsp Coriander leaves - to garnish, chopped
to taste Salt
1.
Heat the ghee in a heavy-based saucepan, and add the cumin seeds, bay leaf, peppercorns, cloves, powdered fenugreek and fennel seeds.
2.
When the seeds begin to splutter, add the garlic and ginger paste and the onions.
3.
Saute over high heat till soft.
4.
Increase the heat and add the meat pieces.
5.
Stir fry over high heat till pieces look opaque.
6.
Lower the heat, cover and let cook till tender.
7.
Add the yoghurt, stir-frying vigorously so that it blends well and does not curdle.
9.
Add the garam masala, salt, turmeric, coriander and chilli powder.
10.
Keeping the heat high, add the green chillies and sliced onions.
11.
Continue cooking over medium heat, till fat separates.
12.
The onions should be crunchy. Serve hot, garnished with chopped coriander leaves.