Story Progress
Back to home
Sesame and Coriander Crusted Basa Recipe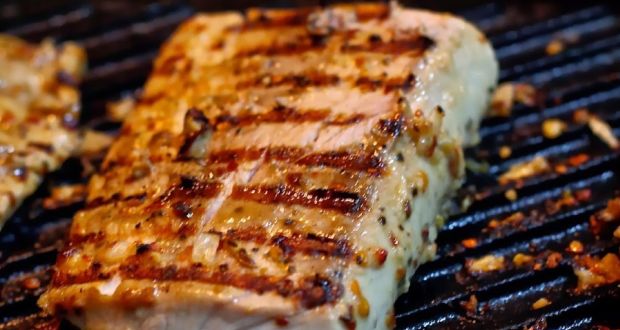 Marinated in a pool of spices and then grilled until golden, this juicy fish fillet is perfect for a rainy day.

Ingredients of Sesame and Coriander Crusted Basa
2 large fillets of basa portioned into 200gm each
4 tablespoon roasted white sesame seed
2 tablespoon roasted and coarsely pounded coriander seeds
4 lemons, juiced
100 ml olive oil
10 large pod of garlic chopped
1 tsp chilli flake
Salt and pepper, to taste
1.
Marinate the portioned basa with the rest of the ingredients for 30 minutes in the refrigerator. Don't marinate more than that as lemon juice is acidic in nature and will denature the proteins.
2.
Grill on medium heat till it gets the grill mark. Turn over to grill mark the other side. Take it off the grill and let it cool for 3-5 minutes.
3.
Plate and serve as it is with a lemon wedge or the salad of your choice.