Story Progress
Back to home
Summer Lime Caprese Recipe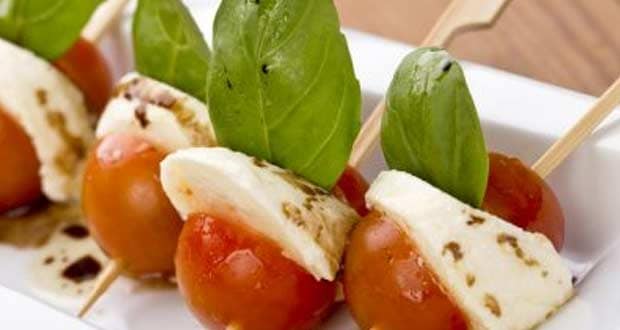 How to make Summer Lime Caprese
About Summer Lime Caprese Recipe: An Italian-style caprese salad is always spot on too and so easy to throw together! All you need to do is layer cool tomato slices and soft mozzarella between fresh basil leaves with a drizzle of olive oil and some cracked pepper on top… Et voilà!

Ingredients of Summer Lime Caprese
20 gms cherry tomatoes (halved)
100 gms bocconcini (cut in small pieces)
30 gms fresh basil
3-4 tsp extra virgin olive oil
8-10 gms arqa summer lime dressing
to taste sea salt
Toothpicks / satay sticks
1.
Combine extra virgin olive oil with Arqa Summer Lime Dressing to make a smooth emulsion.
2.
Thread half a cherry tomato, a small piece of basil leaf, and a mozzarella ball onto the toothpicks until all ingredients are used.
3.
Drizzle Summer Lime Dressing generously on the sticks leaving the end clean.
4.
Sprinkle sea salt to taste.
5.
Serve immediately or refrigerate for an hour before serving.