Story Progress
Back to home
Tandoori Bhune Aloo Recipe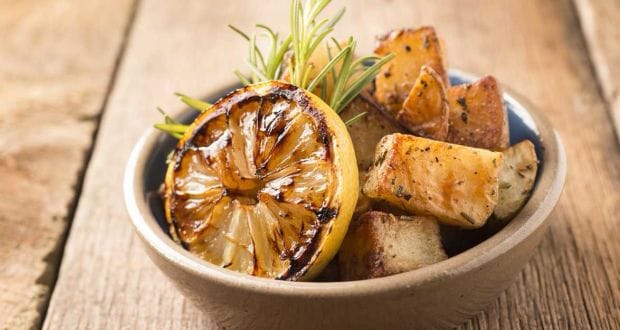 How to make Tandoori Bhune Aloo
ABout Tandoori Bhune Aloo Recipe: Tandoor roasted baby potatoes, shallow fried and toast with spices, onions and sauth chutney.

Ingredients of Tandoori Bhune Aloo
1 Kg baby potatoes
For frying:
20 tbsp desi ghee
masala mixture
1/2 tsp aamchoor powder
1/2 tsp black salt
1/2 tsp red chili powder
1 tsp salt
1/2 tsp yellow chilli powder
1 tsp chaat masala
4 tbsp sauth chutney
For garnishing:
150 gms tomatoes
150 gms onions
30 gms chillies
30 gms coriander
1.
Boil the potatoes with skin till it is half done.
2.
Peel off the skin from the potatoes.
3.
Put the potatoes on a skewer covered with oil
4.
Cook them in tandoor till they turn lighter in color.
5.
Cool the potatoes and press them between your palms. Flatten it and avoid crushing it.
6.
Heat ghee in a pan and fry the potatoes till they turn crispy and golden brown in color.
7.
Make a mixture of all the masalas namely aamchoor powder, salt, black salt, red chili powder and yellow chili powder.
8.
Toss the potatoes in the dry masala mix and arrange on a platter.
9.
Dredge the potatoes with saunth chutney then add chopped onions, chopped tomatoes, and freshly chopped green chilies with chopped coriander.