Story Progress
Back to home
Tomato Fish Recipe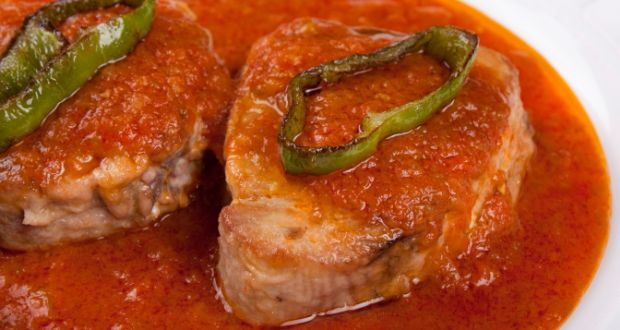 How to make Tomato Fish
The saltiness of fish comes together with the saucy flavour of tomatoes! Who in their right mind would want to skip this?

Ingredients of Tomato Fish
Oven temp: 350 F-180 C
650 gm fish fillets
2 Tbsp lemon juice
1 tsp salt or to taste
1 tsp ginger paste
1 tsp garlic paste
1 Tbsp oil
4 green chillies-cut into halves
1 cup tomato puree
1 tsp kashmiri chilli powder
2 tomatoes-quartered
Coriander leaves to garnish
1.
1. Mix together, the lemon juice, salt, and ginger and garlic paste. Rub this into the fish to coat well. Cover and refrigerate for an hour.
2.
2. Heat oil and add green chillies. Pan-fry the fish over high heat to just coat with oil.
3.
3. Place fish in an oven proof dish.
4.
4. Mix together the tomato puree and chilli powder. Pour this over the fish and bake in a pre-heated oven for 20-25 minutes.
5.
5. Serve garnished with coriander leaves.