Garam Masala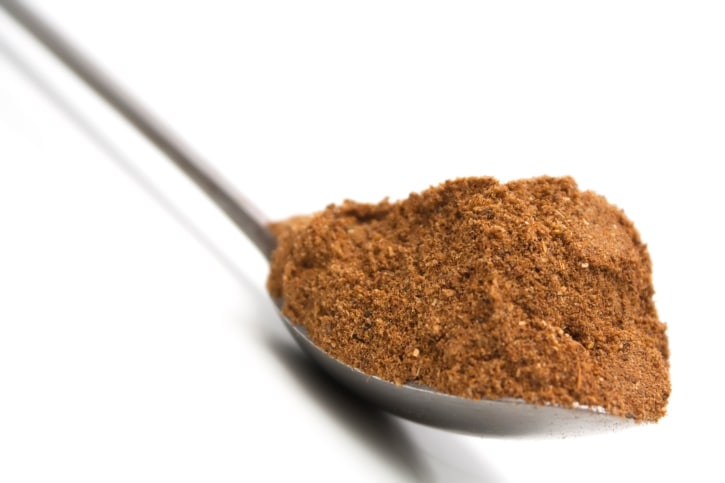 Garam masala is a spice blend which literally translates into hot spice and is used extensively in North Indian cooking. Though the composition differs from region to region, the most components constitute of black and white peppercorns, cloves, bay leaves, long pepper, black cumin, cumin seeds, cinnamon, cardamoms, nutmeg, mace, star anise and coriander seeds. All the ingredients are toasted and ground into powder to give a pungent taste. The spice mix is used in small quantities to season the dish alone or with other spices to add another flavor dimension.

While purchasing packaged ones check for lumps which is a sign of moisture and should be avoided. Unlike whole spice, powdered ones do not last long as they lose their aroma soon. Store in air tight containers in a cool dark place.

Usage

It is widely used in the world famous Indian curries, vegetables, soups, stews and meaty dishes like roghan josh, dals, chicken kurma etc, Marinades for meats such as mutton also feature garam masala and can be sued to season fish broths.

Did you know?

Contrary to its name, garam masala is not hot but pungent. It instead heats the body.
Recipes using Garam Masala