Peppermint, or pudina, has been used as one of the main ingredients to cure various health issues for many years like digestive problems and headaches. Peppermint is one of the varieties of mint herb which is added for its flavour and aroma to a number of preparations and products. The reason behind peppermint being so unique and special is its compound called menthol, which gives peppermint its distinctive taste, smell and cooling sensation. Perhaps this is one of the reasons that peppermint is also used as a flavouring agent in food and drinks. However, peppermint is known to have more benefits when it is used in the form of oil. Pale yellowish in colour, peppermint oil is rich in iron, magnesium, minerals, calcium, vitamin A and vitamin C. But, when it comes to using peppermint oil to enhance your beauty, it is the best essential oil you can find. There are a number of ways peppermint oil can be used to boost hair growth and tackle a host of hair issues. Let's take a look at how efficient is peppermint oil for hair care:
4 Benefits of Using Peppermint Oil For Hair That Would Convince You To Switch
1. Accelerates Hair Growth
If the number of lose strands on your hairbrush giving you a stressful time, then you must try peppermint oil on your hair. With its stimulating properties, the oil easily penetrates deep in the scalp and stimulates your hair follicles. Further, the oil helps increase the blood circulation in your scalp, which results in better growth of hair.
2. Solves Dry Scalp Problems
If your dry scalp irritates you, especially at night while sleeping, peppermint oil is a perfect solution for the same. Since it has excellent moisturising properties, regular use of peppermint oil will help in hydrating your dry scalp. All you need to do is to mix peppermint oil with any carrier oil like almond oil or olive oil and apply the mixture on your hair. Cover your head with a shower cap for 30 minutes and wash off with normal water. This will not only nourish your hair and scalp, but also moisturise it nicely.(Also Read: 8 Benefits Of Peppermint Tea: From Inducing Weight Loss And More!)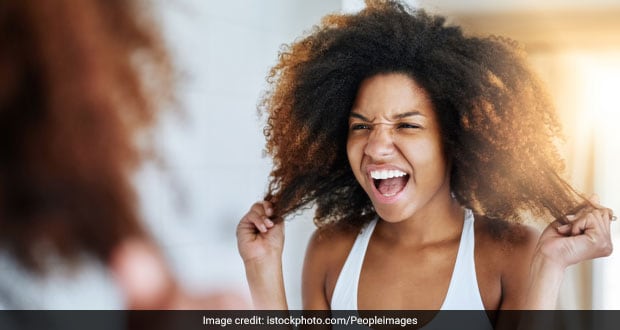 Peppermint oil for hair: If your dry scalp irritates you, this is the perfect solution.
3. Strengthens The Roots
Peppermint oil is rich in pulegone and mentone, which strengthens your hair roots and helps in preventing hair loss. You just need to apply peppermint oil directly on your scalp. Since peppermint oil has a little thick consistency, you can mix it with coconut oil as well.(Also Read: 6 Amazing Benefits of Aloe Vera for Hair, Skin and Weight-Loss)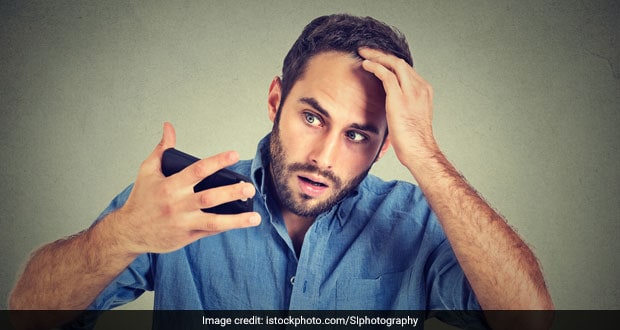 Peppermint oil for hair: It is rich in pulegone and mentone, which strengthens your hair roots 4. Helps In Treating Lice
Peppermint oil is known for its refreshing and fantastic fragrance, all thanks to menthol, which helps revitalise your hair and gives them a fresh look. However, this strong fragrance of peppermint oil suffocates the lice in your head and kills them completely. To get rid of lice, just apply peppermint oil at night before sleeping and wash your hair the next day. This will eventually solve your lice problem.(Also Read: Losing Hair? Eat These 9 Foods to Prevent Hair Fall)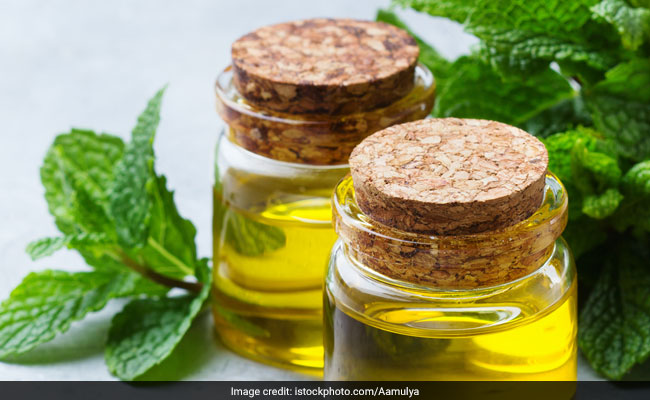 Now that you know the benefits of using peppermint oil to have flawless hair, tell us about your experience in the comment section below.
About Shubham BhatnagarYou can often find Shubham at a small authentic Chinese or Italian restaurant sampling exotic foods and sipping a glass of wine, but he will wolf down a plate of piping hot samosas with equal gusto. However, his love for homemade food trumps all.