Peppermint forms an important part of our lives; from giving our upset stomach some relief to providing our drinks a refreshing taste and aroma. Its calmative properties can leave you relaxed, release your stress and mental pressure; that's how good and rejuvenating peppermint is. You may have heard of peppermint tea that makes for an excellent concoction having myriad health and beauty benefits. A cup of peppermint tea can help you in ways more than just one. According to Nutritionist Dr. Simran Saini from Fortis Hospital, "Peppermint tea helps in aiding weight loss, reduces heartburn, makes your skin glow, induces sleep and provides satiety, further helping you to lose weight. There is barely any side effect of peppermint tea; so you can drink it any time you want to." Nutritionist and Macrobiotic Health Coach Shilpa Arora agrees, "It is a great concoction for metabolism, relieves excessive acidity and clears acne if applied to the skin. People with Irritable Bowel Syndrome (IBS) should have the tea at least 3-4 times to heal the gut."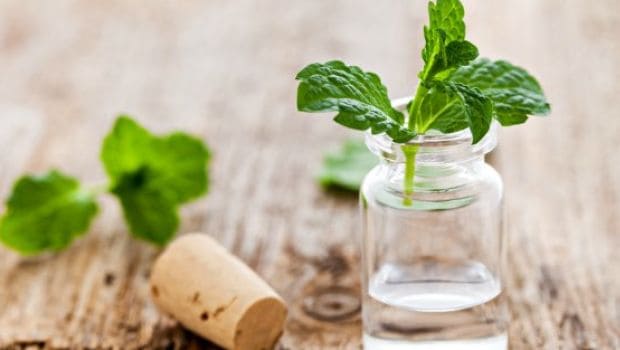 Grow your own peppermint tea and enjoy the fresh flavors right from your kitchen garden.

Health Benefits of Peppermint Tea You Must Know


1. Makes you Stress FreeWhen it comes to relieving stress and anxiety, peppermint tea is one of the best allies. The menthol present in the herb is known to be a muscle relaxant and is antispasmodic in nature, helping you relax amidst ongoing mental stress.

(Also Read: How to Calm Down: 8 Effective Ways to Beat Stress)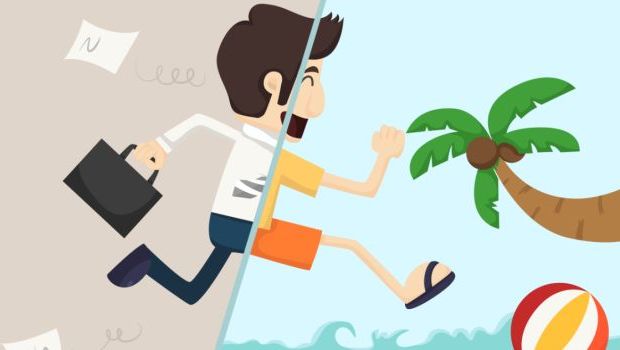 Peppermint tea reduces blood pressure and body temperature that helps you unwind and relax.

2. Sleep-FriendlyIf you are an insomniac, peppermint tea is the perfect bet for you. For a restful and sound sleep, drink caffeine free peppermint tea that also acts as a muscle relaxant and helps you sleep peacefully. Dr. Simran recommends a cup of peppermint tea at night to people who sleep late.

(Also Read: Sleep Inducing Foods: 7 Foods You Must Have To Catch Up On Your Precious Sleep)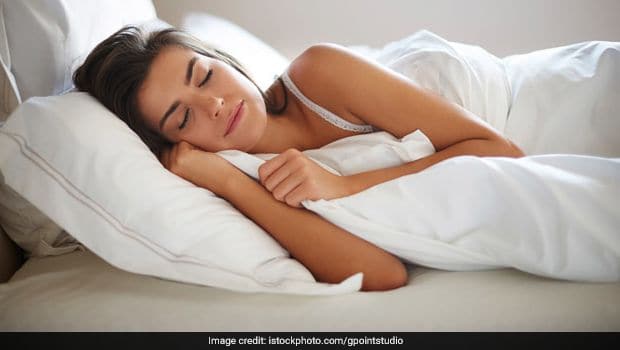 Dr. Simran recommends a cup of peppermint tea at night to people who sleep late.

3. Aids in Weight Loss
If you are looking to shed a few kilograms, peppermint tea is the way ahead. Dr. Simran shares, "a cup of peppermint tea can leave you feeling full for a longer period, so you don't feel hungry through the day. This way you will avoid adding extra
calories
to your day and resultant lose weight."
(Also Read: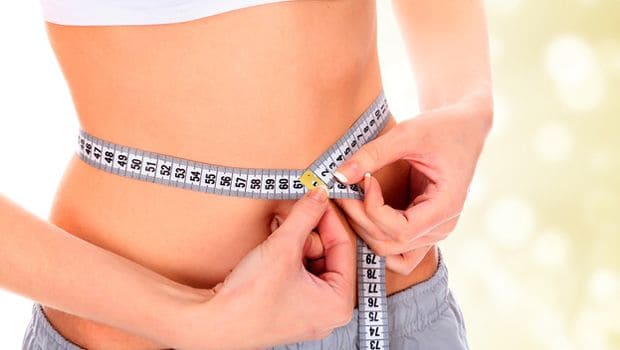 Drink up 2-3 cups of peppermint tea every day to shed few kilos.

4. Cure for an Upset Stomach
Peppermint may also do wonders for your tummy. Stomach issues like constipation, motion sickness and IBS are very common nowadays. Thanks to the menthol present in peppermint that helps soothe the stomach and relieve digestion process.
(Also Read:
Feeling Sick in the Tummy? Easy Home Remedies for Diarrhea
)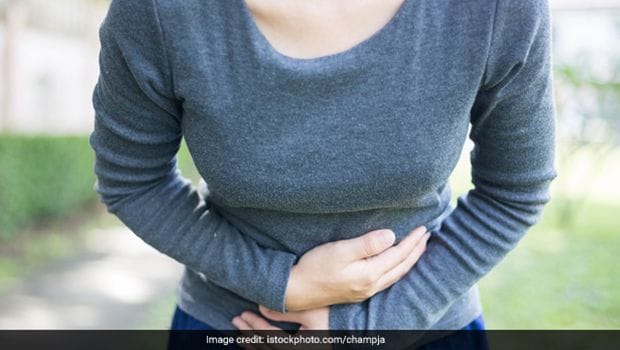 A few cups of peppermint tea are recommended for people with constipation.

5. Improves DigestionAccording to the book Healing Foods by DK Publishing, menthol, the active oil in mint, is responsible for the antiseptic and antibacterial properties that make mint a good choice for improving digestion. Its adaptogenic properties mean it can help balance the body in whatever way is needed.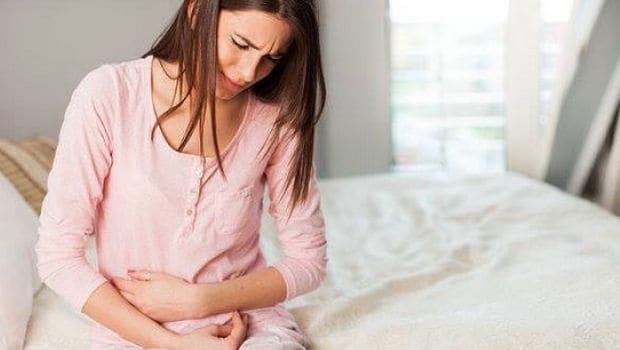 Its adaptogenic properties mean it can help balance the body in whatever way is needed​6. Boosts Immune SystemPeppermint has antibacterial properties that help fight off disease causing illnesses and further improves immunity system. The traces of potassium, vitamin B and various antioxidants help the body function in a healthy way.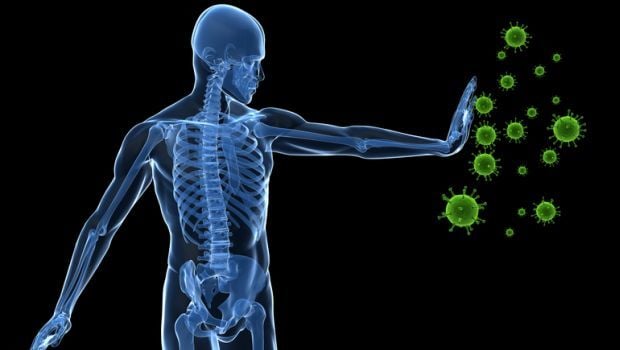 Peppermint tea helps to improve immune system.

7. Fights Bad BreathMost mouth fresheners have peppermint in it. The active oil known as menthol present in the tea promotes fresh breath. Its antibacterial properties help wash off any possible plaque that leads to foul smell.
(Also Read:
Struggling with Bad Breath? These 5 Foods Could Be the Culprit​
)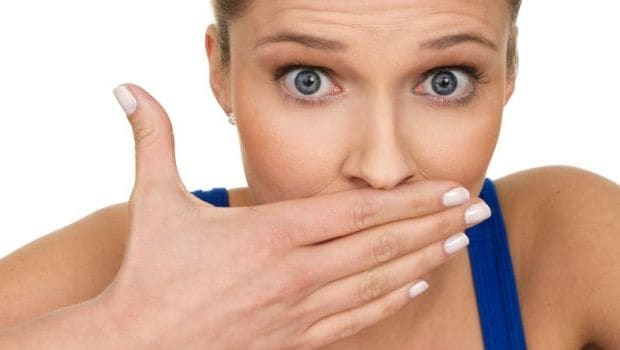 Drink up peppermint tea to keep your breath fresh.

How to Make the Perfect Peppermint Tea?

The best part about
peppermint tea
is that you can grow your own peppermint at home and use it to make a concoction. Even better, you wouldn't require any rocket science to prepare yourself a cup of it every day. Here's how you can make it-
Boil at least two cups of water in a pan
Take about a handful of mint leaves and tear them.
Add the leaves depending on how strong a tea you would want.
Let the water boil for a few minutes. Don't strain the water right after you turn the burner off. Let the water soak up all the goodness of mint.
Now strain it and pour it in a cup or mug. If you wish to add some more taste to your tea, you can add a hint of honey into it. Remember, you must add honey only after you have made the tea; you should never cook honey.
Peppermint tea is a health tonic, so ditch your milk tea and make yourself a cup of goodness and stay healthy.