There is a reason why we share such a love-hate relationship with summer. While you do get a brea from your heavy wintergear and get a reason to get out of your house. but summers are known to be not-so-kind on our skin. The blazing sun often leaves our skin tanned and may even cause dullness. You can try and hide from the sun but you can't totally shun it. The good news is that you can get your glow back with the use of few simple kitchen ingredients. These can not only hydrate, rejuvenate and protect your skin but can also help in dealing with summer woes like sun tan, acne and redness. Try these five all-natural solutions for a change. 1. CucumbersCucumber is great to retain your summer glow. It acts as a natural toner for your skin due to its cooling properties. It can help to improve dull and greasy complexion. Cucumber is also great for dry skin due to its hydrating properties. Just rub few chilled slices of cucumber over your face gently and let your skin soak in the juice before you wash it off. Do this as often as you can to keep your skin protected against the heat.

(Also Read: Cucumber Nutrition: Amazing Cucumber Nutritional Facts And Health Benefits)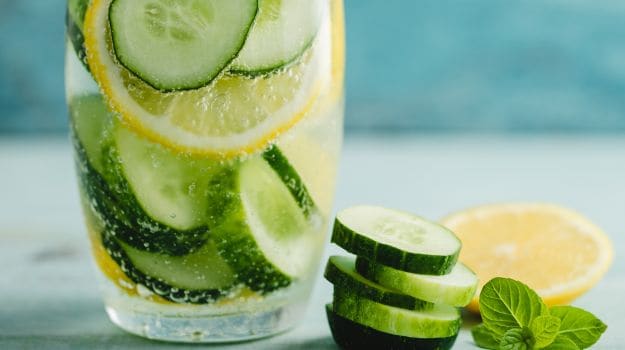 Cucumber acts as a natural toner for your skin | Photo Credit : I Stock
2. Tomatoes
Not only can eating
tomatoes
give you an attractive glow (thanks to ts antioxidants), but applying it also can help in improving your skin tone and treating sun tan. You can apply them as it or blend some with fuller's earth (
multani mitti)
to make a face pack.
Multani mitti
lends it cooling properties along with the nourishment of tomatoes.
(Also Read: Tomatoes For Weight Loss: 5 Reasons Why You Must Include Tomatoes In Your Weight Loss Plan)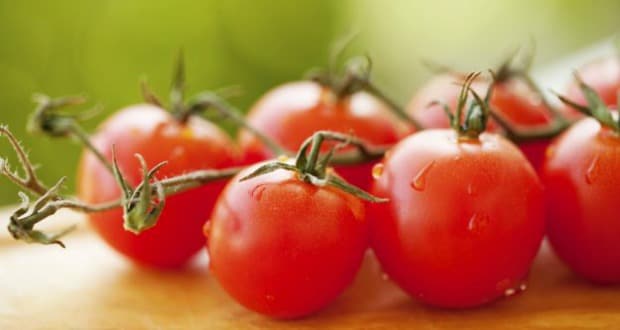 Tomatoes can help in improving your skin tone | Photo Credit: I Stock3. LemonLemons are full of Vitamin C which is a wonder nutrient to gives a natural glow to your skin. Being acidic in nature, lemon is also great for exfoliation. It can help in removing all the dirt and dead skin cells that accumulate on the surface of the skin. You can make a quick lemon scrub at home. Cut the lime into half and dip it into a bowl of brown sugar. Now, rub this lime all over your face, neck and cheeks gently like a scrub. Later, wash off and apply some aloe vera to soothe your skin. Lemon will brighten your skin naturally. (Also Read : 10 Amazing Lemon Benefits: Why You Should Squeeze it in Your Food)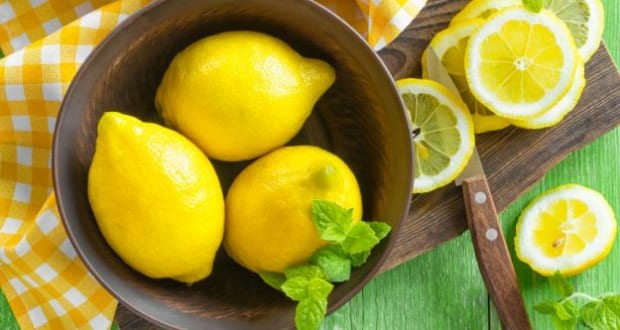 Lemon is great for exfoliation | Photo credit: I stock4. TurmericThis wonder spice is great for your skin. You may have often seen your grandmothers adding a pinch of turmeric to her homemade face packs. This golden spice is very effective against acne and redness due to its anti-bacterial properties. It also helps in improving uneven skin tone. Mix one teaspoon of honey, 1 teaspoon of milk and 1/4 teaspoon of turmeric to make a quick face pack for glowing skin.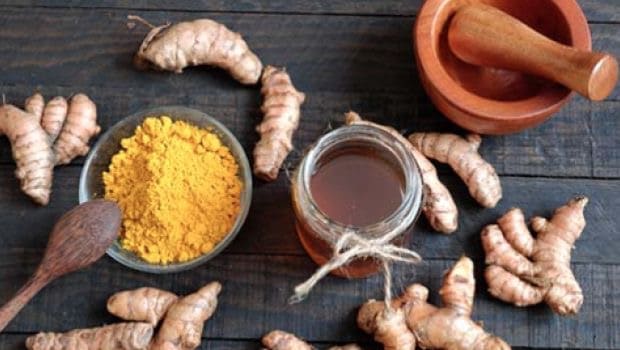 Turmeric is very effective against acne | Photo Credit: I Stock5. Green Tea You may have not known this but the secret to glowing skin lies in your green tea. You can use green tea leaves as a facial steamer. Boil few leaves in water and then pour it out in a large bowl. Keep a towel over your head and bring your face close to the bowl to let your skin absorb the steam. Do this for 10 minutes and then wash off. You can also make a quick face pack with green tea leaves, 1 teaspoon of honey and 1 teaspoon of sugar. Mix all together and apply over your face. Rub gently in circular motion for few minutes and then wash off. This is great for exfoliation. Also Read : (7 Amazing Benefits of Green Tea: What Makes it So Healthy)
Apart from these, rose water is great for your skin during summers. Just fill some up in a mist bottle and spray it all over your skin through the day to keep it refreshed and glowing.