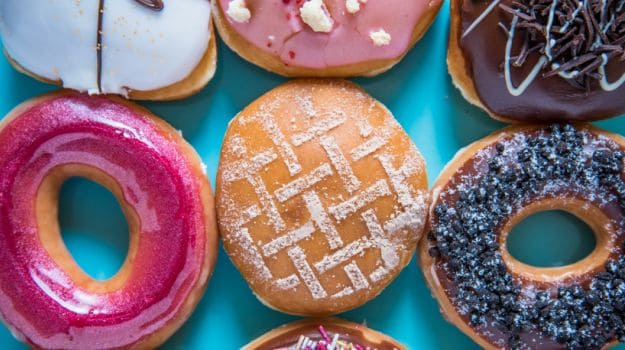 Doughnuts topped with oodles of fresh whipped cream and chocolate sauce can surely make anyone's day. If you're one of those who swear by doughnuts and drools by the mere mention of it, then this article will come handy to you. Having a plateful of those creamy round delights can set up the mood for the entire day.

Here's a list of 5 places in Delhi that can give you a decadent dose of this yummy dessert.

1. Mad Over Donuts

This place is a paradise for doughnut lovers. What makes it stand out from others is the softness of its dough. It has an enormous variety of doughnuts. You name it, they have it. If you're craving for something sweet, yet not-so-sweet, then you can always go for their savoury one, which is Spice Surprise Doughnut. It has cheese and spicy salsa in it. Their Double Trouble Doughnut and Choco Bomb Doughnut are an absolute must try. MOD also does customized doughnut boxes, so you can bring them to your rescue if you ever happen to forget any of your friends' birthday! See, we've got you covered!

Where: Lower Ground Floor, Pacific Mall, Tagore Garden, New Delhi
Cost for two: INR 450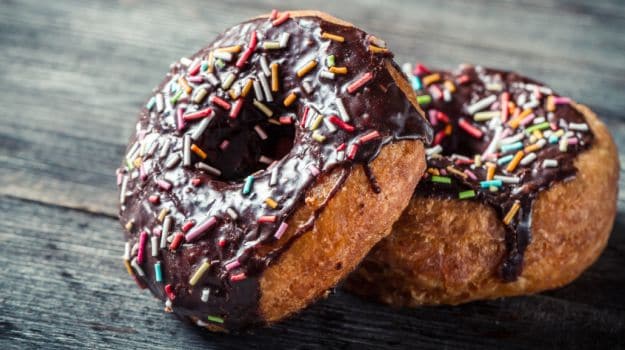 Mad Over Donuts place is a paradise for doughnut lovers
2. Dunkin Donuts
This place needs no introduction. It serves a wide variety of finger-licking doughnuts which are to die for! Nothing spreads party cheer more than a box full of doughnuts. Dunkin Donuts also has an option of creating assorted doughnut boxes in which you can choose 6 or 9 doughnuts of your choice. Their Apple Crumble Doughnut and Choco Frosted are must try!

Where: N-6, Connaught Place, New Delhi
Cost for two: INR 600 Dunkin Donuts also has an option of creating assorted doughnut boxes


3. Krispy Kreme

If you happen to be at Krispy Kreme, then do not miss their original Glazed, Chocolate Glazed and Chocolate Dream Cake doughnuts. Their Mudcake doughnut is for all the chocoholics out there. It has generous amount of chocolate on and inside the yummy delight. Pair these doughnuts with a hot piping cup of cappuccino and you're done for the day. Krispy Kreme offers a quirky variety of doughnuts around festivities which is completely out-of-the-league! Do give it a shot!

Where: 1st Floor, Select Citywalk Mall, Saket, New Delhi
Cost for two: INR 350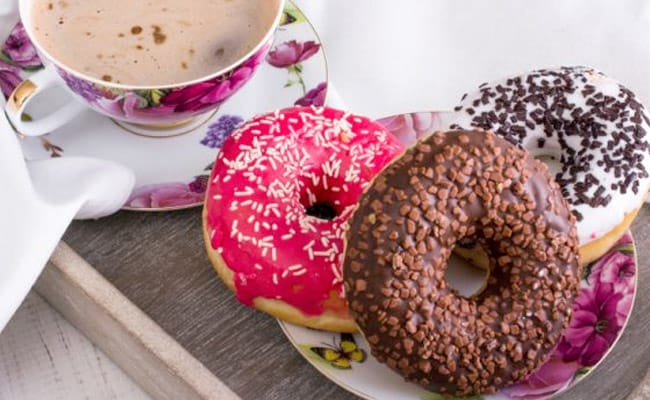 Krispy Kreme offers a quirky variety of doughnuts


4. AMA Cafe

This hidden gem in Majnu ka Tilla is a perfect spot to chill over a cup of piping hot coffee and a doughnut! The joy of having a doughnut topped with chocolate sauce in this quaint little cafe is above all.

Where: House 6, New Colony, Majnu ka Tila, New Delhi
Cost for two: INR 450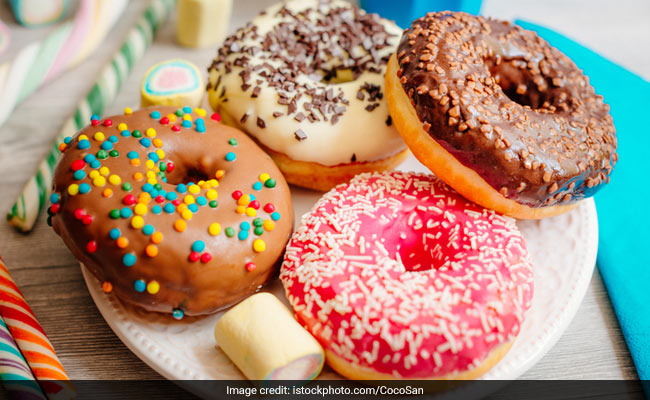 A perfect spot to chill over a cup of piping hot coffee and a doughnut


5. Prankster

If you're bored of having those regular chocolate loaded doughnuts and want to surprise your taste buds with something new and exciting then head to Pranksters as it has all quirky stuff to offer. When it comes to doughnuts, this place offers an unusual one which you wouldn't have thought could exist. It's the Chole Bhatura Doughnut! We kid you not, but this doughnut has chhole stuffed in it. It's definitely worth a wild try!

Where: Site 8-10, Sector 29, Gurgaon
Cost for two: INR 1,500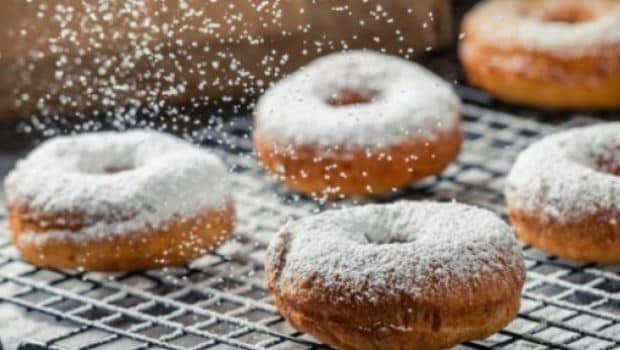 Pranksters has it has all quirky stuff to offer



Now that we've shared with you a list of best doughnut places in Delhi, call up your friends and indulge in these bite-sized delights, NOW!


It's raining doughnuts here. Yes, you read that right!
About Deeksha SarinAn eccentric foodie and a die-hard falooda lover, Deeksha loves riding scooty in search of good street food! A piping hot cup of adrak wali chai can make her day bright and shiny!