It's no secret that I have a soft corner for donuts. And by 'soft corner', I mean extreme obsession. The fluffy consistency of a donut is like biting into a cloud, and that sticky sweet glaze teamed with a slightly crisp exterior never ceases to amaze me.The donut
(thankfully)
made its way to the
Big Apple
in the mid-1600s, thanks to the Dutch settlers who referred to them as oily cakes. But it was only in the mid-19th century when the mother of a ship captain started making deep-fried dough flavoured with
cinnamon
,
nutmeg
and lemon rind that it gained popularity. As legend has it, she would stuff nuts into the center of the dough and call them, quite literally, "doughnuts". No one really knows how donuts got the hole in the center, but it may have been to avoid the under-cooked center. There are many types of donuts with endless flavours and toppings. Yeasted donuts are the most popular, made from a lightly sweetened yeasted dough that is deep-fried. These donuts possess a tender exterior and a fluffy interior. Filled donuts are most commonly made from yeast as it produces an airy interior which makes room for the filling.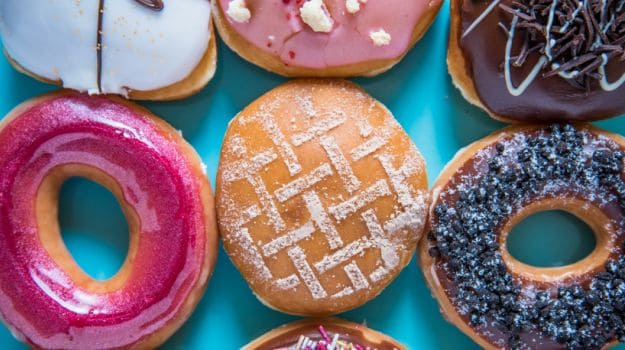 Cake donuts are made with baking powder or baking soda, resulting in a looser batter or dough. These donuts have a crispier exterior and tighter crumb structure on the interior, and can be baked instead of fried. Cake donuts can also be made with apple cider vinegar (and plenty of cinnamon) which tend to have a spicy aroma and mellow apple sweetness. Jia Singh, Creator of Petite Sweet Eats says, "I make gluten-free donuts with sorghum, rice flour, potato starch and no white flour. For the fluffy consistency, I add a dash of yoghurt, apple cider vinegar, baking soda and gluten free baking powder. For a gluten-free and dairy-free version, I use eggs, baking soda and apple cider vinegar as a substitute". There are even a number of variations across the globe, including
New Orleans' glorious beignet
, Spain's churros, Latin America's sopapillas, and the Norwegian smultringer.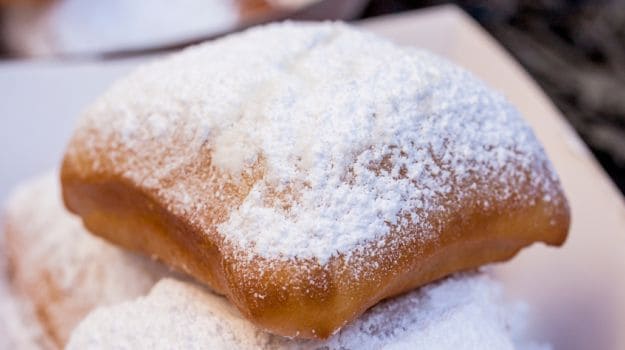 Beignets
But there's nothing like the good ol' donut - still warm and freshly glazed. And making donuts at home actually might be easier than you think. It requires almost no special ingredients or equipment. You can use a countertop deep fryer, but a heavy-bottomed pot is all you really need. If you don't have donut cutters, cookie cutters or juice glasses do the trick too. Warning: Once you try making donuts at home, you'll crave them every single day. Scroll down at your own risk.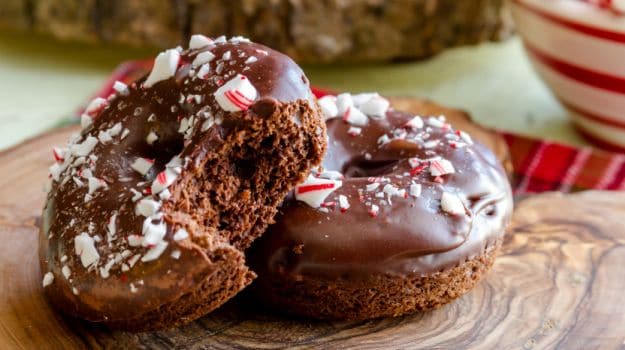 6 Tips to Remember for Yeast Raised Donuts
1. Mixing: Add water to a bowl and crumble yeast into the water. Then mix the dough until it is bendy and dry to the touch. When the dough pulls away clean from the sides of the bowl, you know it's been properly developed. 2. Fermentation: Dough should be
fermented
in the mixing, at room temperature, and away from drafts. Allow dough to come up to about two or three times its original bulk. It usually takes 45 to 80 minutes. 3. Rolling and Cutting: Block the dough into several small pieces, and use as little flour for dusting as possible. Roll dough gently, and then cut with an even, solid pressure. Sweep away the excess flour.4. Frying: Gently slide donuts into the oil for frying, and do not drop them in which will cause the oil to splatter. Let the underside attain a golden brown colour (55 to 60 seconds) then turn and finish the second side. When the grease drains off the donut, it will be darker in color. Also, use a heavy pot with high walls while frying and never pour any liquid into hot oil.5. Glazing: Allow the donuts to drain for 1 minute or so and then glaze immediately (using fresh glaze).6. Storing: Post frying and glazing, let the donuts cool off at room temperature and then store in airtight container
(if you 'donut' want to eat them fresh… pun intended).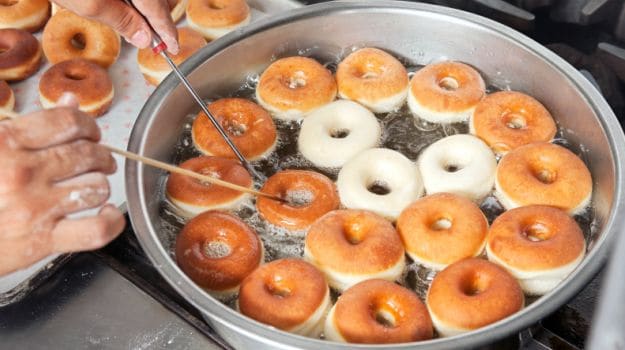 Food Blogger and Instagram sensation Shivesh Bhatia says, "You need to be patient while making donuts at home. Since you're using yeast, you need to let the dough rest and give it enough time to ferment. It may be super tempting to simply skip this step, but is also probably one of the most important steps while making yeast-raised donuts. This is, luckily, not the case with cake donuts since you do not use yeast at all. While making cake donuts, it is important not to over mix while combining the dry and wet ingredients. Mix only until well combined".
Cake Donuts Recipe
By Chef Niru Gupta
I am not a fan of heavy, cake-y donuts, or ones that are too greasy. But those perfectly fried sweet bread morsels coated with sugar glaze or flavoured with cinnamon and nutmeg? They have my heart. And the best part? There's no yeast involved. And when there's no yeast involved, there's no rising or rolling required. Win, win.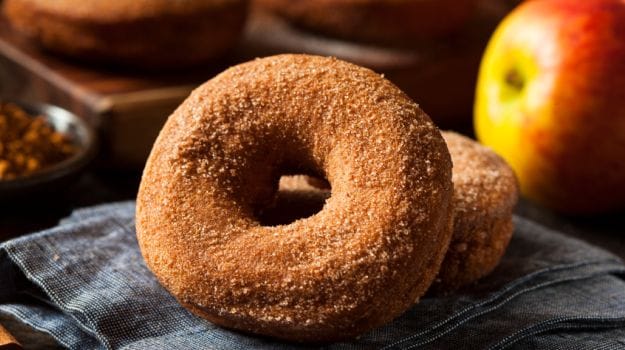 How to Make Donut Poppers at Home
Recipe by Chef Radhika Malhotra
"Since making donuts is quite a task, I enjoy making Donut Poppers. It takes less than 30 minutes, really easy to make and requires only a handful of ingredients. This recipe is perfect for beginners if they would like to try their hand at donut making", says Home Baker and Food Blogger Radhika Malhotra.Prep time: 20 mins
Total time: 20 minsMakes: 2 dozen poppers
Ingredients:
For Donut Poppers
2¼ cup Flour
2 teaspoon Baking Powder
⅔ cup Sugar
½ teaspoon Salt
½ cup Milk
3 large Eggs (room temperature)
2 teaspoons Vanilla Essence
¼ cup Vegetable Oil
Oil for deep frying
1 or 2 teaspoons Optional flavourings, (Orange zest, Lemon zest, Cinnamon)
For Chocolate Sauce
60 grams Dark Chocolate
½ cup Milk
Orange zest peel
Method:
1. Mix flour, baking powder, sugar and salt in a bowl and set aside.
2. In a separate jar, mix together milk, eggs, vanilla essence, optional flavourings and oil. Whisk this mixture properly and add it to the dry ingredients (little by little) using a spatula or a wooden spoon. Do not overmix this batter, just mix until you see dry flour, when you no longer see flour or lumps stop mixing and proceed.
3. Heat oil in a pan. Using your 4 fingers, scoop out the batter and release in hot oil using your thumb. 4. Deep fry the balls for a few minutes until the bottom side turns golden brown, when they do, flip them over and deep fry until the other side also becomes nice and golden.
5. Note: It is important to fry the donut balls in batches. You can decide the size for yourself but ideally they should be 1½ -2 inches in diameter.
6. After frying, transfer the donut balls to a dish lined with kitchen paper to soak up the excess oil and voila.
7. To make the
chocolate
sauce, heat milk in a pan with orange zest peel. Once the mixture reaches a boil, strain the orange peel out and add in the chocolate. Turn the heat to low and let the chocolate melt, mix occasionally. Once the chocolate has melted and is smooth in texture, your chocolate sauce is ready to be poured over your donuts. Enjoy!