Mention chole-bhature and a Delhite's heart takes a leap of joy. Mention Sitaram's
choley-bhature
, his happiness would know no bounds. Situated in Paharganj area, Sita Ram Channa Bhatura has made a special place in our hearts with its puffy
bhaturas
stuffed with finely mashed
paneer
and spiced
cholas
(chickpeas). It has earned its place and popularity. Here's a little about their journey and what went into making this iconic food joint.
Pran Nath Kohli(52), the grandson of Sitaram Pran Nath and son of Diwan Chand Pran Nath, takes us down the memory lane, "Late Shri Sitaram, my grandfather initiated the business of selling Chole Bhature along with my father, Sh. Diwan Chand with a humble push cart at DAV School in the late 1950's, post the partition of India. They would wander around the Paharganj area and sell chola-bhatura to traders and residents. Later, they started selling them near Imperial Cinema Hall in Paharganj, and that became our temporary shop." For Shri Sitaram and Diwan Chand, the dream of having their own permanent shop in Paharganj, an area which has now become synonymous with their famous chola bhatura joint, was still a good 15-20 years away, back then. Pran Nath narrates the trials and tribulations they faced on the way, "In 1970, they opened a shop in Paharganj and started operating from there, but it had to be shut down due to the proclamation of emergency in India in 1976. They had to shift their base again to another shop and they operated from there for almost 20 years." In 2009, they finally moved to a bigger shop which is now the hub for probably the best chola-bhaturas in town.
(Also Read:
Where Do You Get The Best Chole Bhature in Delhi?
)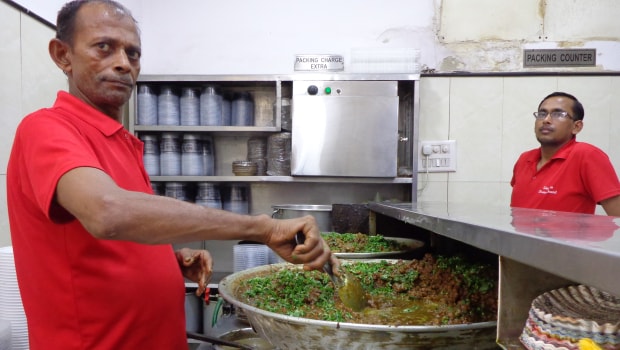 Mr. Pran Nath Kohli was all of 15, when he joined his father's business in the year 1980. Now, his son has also joined them, bringing in the 4th generation of the family into the flourishing business. "Back in the day, Delhi wasn't this densely populated, but with time, the population grew and our business flourished. Word-of-mouth praise has immensely helped our business to grow over the years," Pran Nath responds humbly.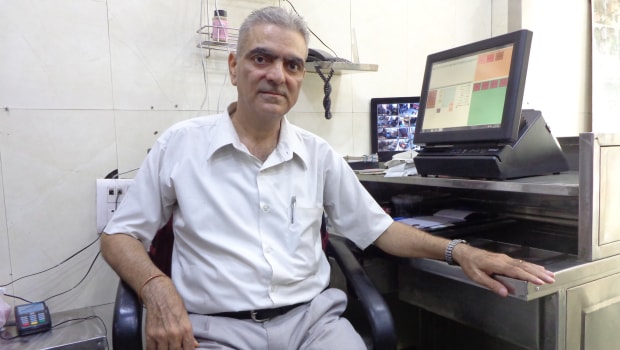 Did you know? The first plate of choley bhatura that was sold costed an anna (12 paisa) and from there-on the prices gradually rose to 25 paisa, 50 paisa and 1 rupee. "Today, we sell 1 full plate for INR 55 which contains 2 bhaturas, salad, pickle along with a bowl of chola," Prem Nath adds. They also serve a special aloo sabzi made with diced potatoes and an eclectic mix of spices which gives their iconic kaaley chane tough competition when it comes to taste.
As the time went by, Sita Ram's customer base expanded. "Earlier we would see customers coming to our shop only from the nearby areas, but now people from all across Delhi come to enjoy our Chola-Bhatura. Some people, who previously lived in nearby areas and have now moved to other places, also visit our shop on a regular basis. Some celebrities and eminent personalities who can't personally visit us, call us to their place or get it packed. We also serve Chole Bhature at private parties and events.," Pran Nath adds.(Also Read: Street Food Fest in Delhi Entices Many)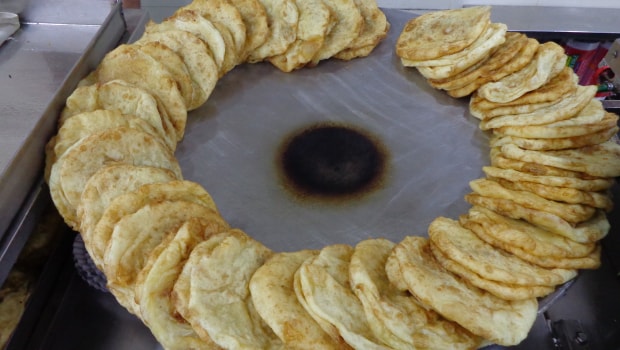 The shop opens as early as 8 a.m. in the morning and operates till 6 p.m. in the evening. It becomes quite crowed during breakfast and lunch time. So, if you want to try their chola-bhatura you must visit them early morning. Despite the rush, the owners provide quick service without compromising on the quality or quantity. They source all their ingredients from the spice hub of the capital, Khari baoli in Old Delhi. Pran Nath believes that the secret behind their fame is that they have been able to maintain the great taste over all these years.(Also Read: 10 Best North Indian Breakfast Recipes)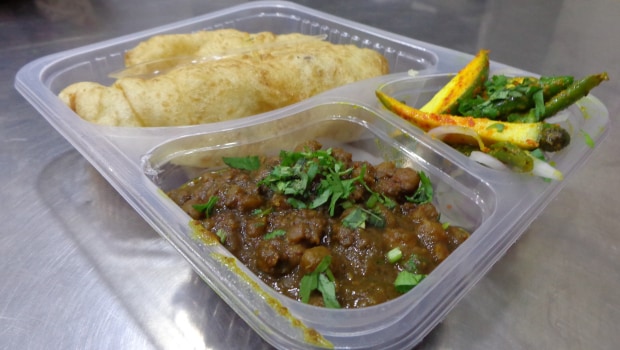 "Whenever I find old customers revisiting our shop, they always praise us for the same original taste of the choley-bhature. We want our customers to be fully satisfied with our food and service and leave with a smile. That is our real reward," adds Pran Nath. Sita Ram Diwan Chand now has a branch in Pitampura too. The Paharganj outlet also delivers across the city.
Where: 2243, Rajguru Marg, Chuna Mandi, Paharganj, New Delhi
Cost For two: INR 110
About Sushmita SenguptaSharing a strong penchant for food, Sushmita loves all things good, cheesy and greasy. Her other favourite pastime activities other than discussing food includes, reading, watching movies and binge-watching TV shows.