The newest restaurant in town, Nueva, has already become quite a sensation in the food world and for the right reason. The restaurant was in news when Indian skipper and Royal challengers Bangalore (RCB) Captian Virat Kohli hosted his IPL team in what is touted to be his newest business venture. With the move Virat Kohli joins the likes of cricketers like Sachin Tendulkar and Ravindra Jadeja who have forayed into the food business with their restaurants 'Sachin's' and 'Jaddu's Food Field' respectively. However, there happens to be a lot more that just the Indian Captain's star presence that should pull you towards this newest happening place in town. These five reasons should be able to convince you to tweak your pre-existing weekend reservations.

1.Star-power
Nueva has created quite a storm ever since its launch for the star power it packs. It is touted that ace cricketer Virat Kohli is one of the stake-holders in the restaurant. Other than, the Indian skipper, celebrity chef Micahel Swamy, who is at the helm of culinary affairs at Nueva has also generated quite a stir in the food and media circles.
A graduate of the prestigious Cordon Bleu Culinary School, London, Michael has done his specialization in Bakery and Patisserie. He has trained under and worked with several Michelin Chefs in the UK who observed his work closely and encouraged him to enter the world of Food Media. Michael has also closely studied and handled various aspects of film-making. He is also a renowned food author, and owns a super hit YouTube channel called 'Cottage Chef Culinaire'. He was also part of the team of Master Chef India for the first two seasons, curating task s and designing challenges.
2.Country's First South American RestaurantNueva is country's very first South American restaurant bringing the diverse palette of the entire Latin America to the Indian terrain.
On choosing to experiment with South American Cuisine for his newest venture, Chef Micahel says, "Nueva is the first restaurant covering dishes from across many of the countries of South America with a strong influence of Chilean and Peruvian cuisine. The food came close to my heart when I spent time about a decade ago with the executive chef of the Marriott in Bombay who was Peruvian and it was then I was convinced it was a cuisine on the rise."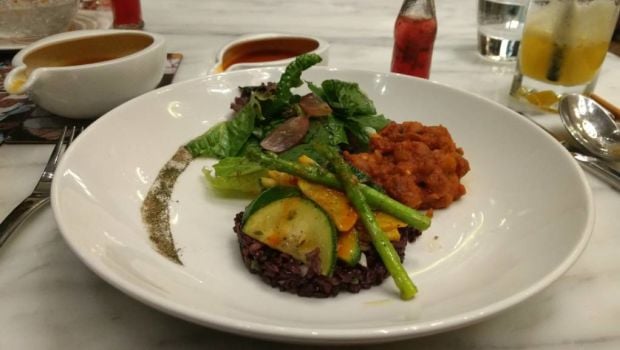 3.The Arty Ambience and Decor As you enter Nueva you are immediately taken in by the classy ambience of the multi-level restaurant. Designed to give fine dining at an affordable price, food and service worthy of a Michelin Star restaurant and uncompromised integrity of the cuisine in one space, Nueva is set up very interestingly. While the ground floor welcomes guests into a plush lounge and bar, directed towards a giant TV screen. It is designed for art and food events. A space where photographers, artists can come talk about their work. The first floor opens to a fine dining space with cluster of seats and tables designed for an uninterrupted dining experience. There is also a lot of art incorporated in the nitty gritties of the restaurant. Several artists have lent their work to be used in the restaurant. Artist Priyanka Waghela brings the finesse of her fine contemporary art on to the covers of the menu.
4. Interesting Food CombinationsNueva is country's first Tapas restaurant. 'Tapas' is an eclectic mix of South American flavours including the Spanish, French Italian, Portugese, Asian And Japanese influences in South American cuisine. The cuisine of South America is therefore a mixed palette of flavours stretching from the countryside, to the equator, to the sea, influenced by culinary techniques from colonists who had settled in the country.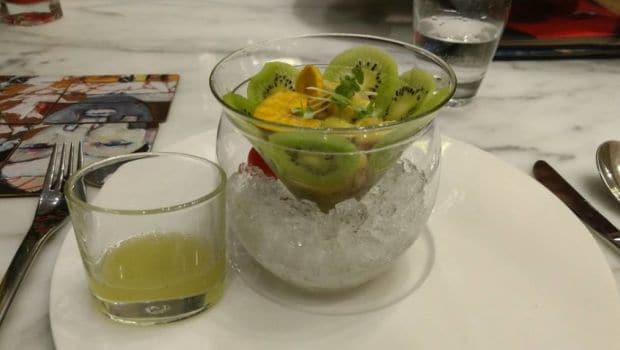 Be it the tender mushroom and cheese croquettes served with coriander salsa and banana chips or their Shrimp ceviche, served with Kiwi, chopped raw mangos, or the Agolio e olio pasta, served with fish and special butter sauce. The tea infused chicken with vanilla sauce is also an intriguing combination you can give a try.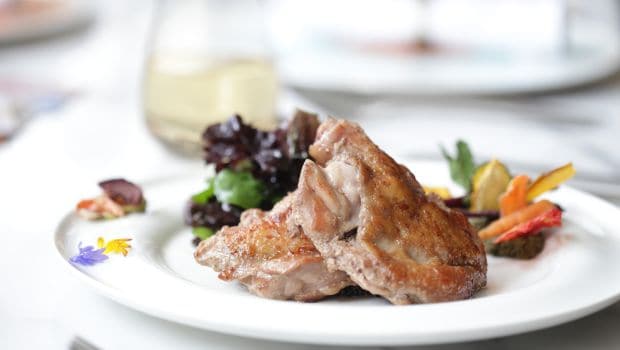 There is quite a lot of interesting combinations in store for the health freaks too, like their Lasagna which is made is made of zucchini sheets instead of the regular pasta sheets. The Quinoa pudding two ways, the traditional Peruvian dessert, given a twist white quinoa cooked with orange and saffron, and black quinoa flavoured with dark chocolate and cardamom.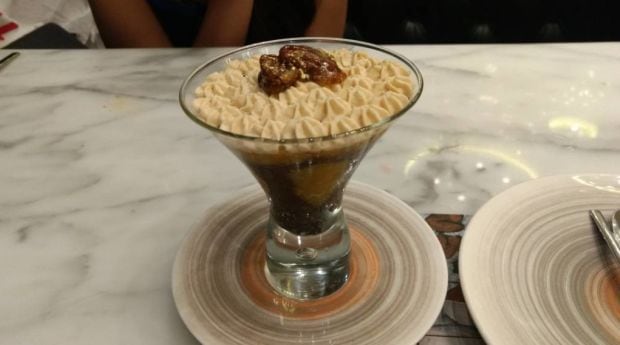 5.The Extensive Range of Mocktails Nueva has a list of impressive mocktails that can give their cocktails a good run for its money. Loaded with tropical fruits, spices and flavours, Nueva's mocktails are not to be missed. Chef Michael says, that the drinks are designed around the element of water. Aqua is the very fibre of our souls and systems. Every drink has particular amalgamation of sweet sour and chilli, bringing the vibe of South America alive. One must try their Todo Fresco(fresh pineapple, with burst of passion fruit, topped with a zing of black pepper and lime), or Que melon- A tropical bonanza of watermelon, basil, papaya, tamarind and wild honey) or my favourite Pure Verde a concoction of sweet kiwi, crunchy cucumber, mint and a hint of jalapeno.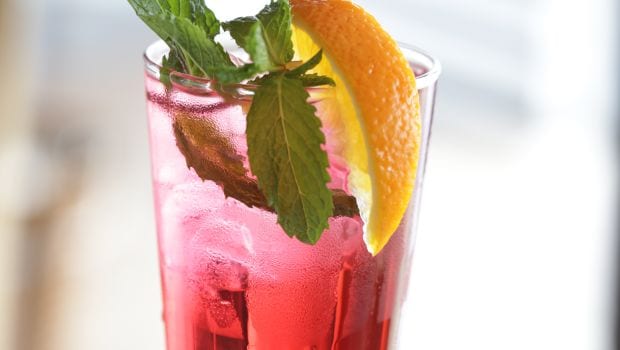 Convinced? Not convinced? Plan your visit to the restaurant soon and tell us what you think about the place.
About Sushmita SenguptaSharing a strong penchant for food, Sushmita loves all things good, cheesy and greasy. Her other favourite pastime activities other than discussing food includes, reading, watching movies and binge-watching TV shows.