Summers are as much about food as it is about the delicious cool drinks. In the sweltering hot temperature, it is very essential to keep oneself hydrated and fortified with essential nutrients that we may lose out while slogging through a hot and tiring day. Made with season special fruits and veggies, these cool drinks are an intrinsic part of not just summers but our collective nostalgia too. Despite the tough competition from the aerated coolers and sodas in the market, these cool drinks have managed to hold its own unique place.

Here are our 6 favourite cool drinks you must not miss out on this summer.





1. Nimbu Paani

Summers without a glass of chilled nimbu paani? Tough to imagine right? Remember the time it saved you from a severe heat stroke or the nasty hangover. A glass of lemonade, be it sweet or salty has been a constant companion. Much before the advent of cold drinks and aerated beverages, it was a glass of nimbu paani or lemonade that ruled as a popular welcome beverage on a sunny day. The fact that it is the easiest to make, that too with bare minimum ingredients, plays its role too in its massive popularity. Squeeze a fresh lime in chilled glass of water, add to it a spoonful of sugar or salt and voila you have for yourself one of the ultimate desi cool drinks.

(Also Read: Drink Up: Lemonade, the Original Summer Thirst Quencher)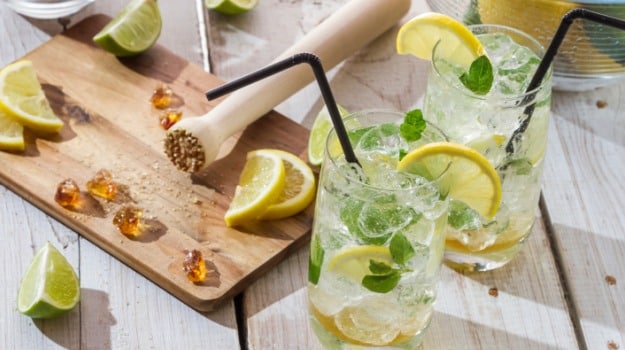 2. Aam Panna

Let's admit it, for most of us summers meant or perhaps still means the season of mangoes. No matter how scorching the weather is outside, a bowl of pulpy juicy mangoes can set anything right. Another mango delicacy that is a must during the season is aam panna. The summery cool drink is made up of raw mango pulp, which is blended with cumin, cardamom powder and mint leaves. The drink is served chilled and could do wonders for your digestion. An antioxidant powerhouse, aam panna is a rich source of vitamin B, niacin and, of course, vitamin C. The energising beverage may also prevent loss of sodium chloride and iron during summer due to excessive sweating.

(Also Read: Aam Panna: What Makes The Pulpy Drink The Ultimate Summer Thirst Quencher)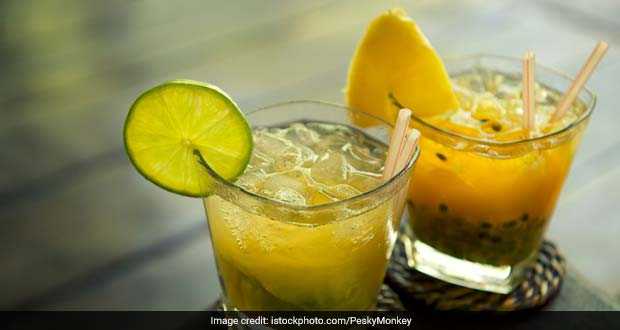 3. Lassi

A nice tall glass of lassi or buttermilk is more than just a Punjabi thirst quencher. It is also one of the best coolers to beat the heat. Often touted as the oldest smoothie in the world, a sip of sweet lassi, topped with a generous dollop of malai, is an instant mood lifter. Here's a delicious recipe of mint lassi you can try this sweltering summer.



(Also Read: 5 Best Lassi Recipes: The Ultimate Summer Cooler from Punjab)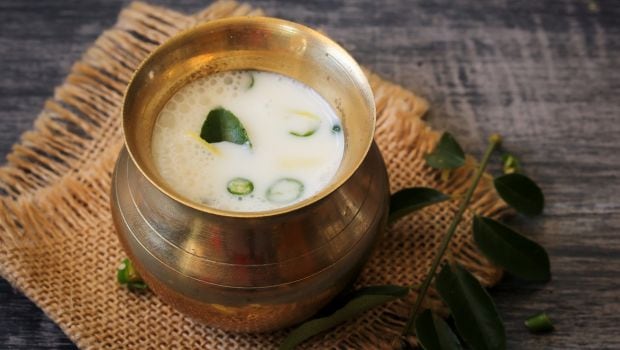 4. Mango shake

Thick, lush and creamy, a glass of mango shake makes for another favourite cool drink for summers. Honestly if you ask us, there is nothing like too many mangoes. For those who want to make the most of mangoes till the season allows, try making yourself a wholesome glass of goodness yourself. In a blender, put chopped mangoes, milk and sugar. Blend them together, and there you have it! Your very own glass of mango milkshake is ready!
5. Watermelon slushie: Turns out the summers in India aren't just about mangoes. In fact, the mango obsession is a tad unfair to the other delicious seasonal fruits that are no less amazing! Take for instance, the juicy and fleshy watermelon. This summer, make yourself one of the most delicious cool drinks using fresh watermelons. Combine watermelon, sugar, lime juice and one cup ice in a blender until you get a smooth slushie. Serve immediately.
6. Masala Chaas

Comments Masala chaas is one such Indian summer essential that is made with curd and host of spices such as salt, black salt, roasted cumin powder and black pepper powder. Chaas helps keep the body cool and also aids digestion, both of which are very essential to look after during summers. Here's a delicious recipe of masala chaas you can try at home.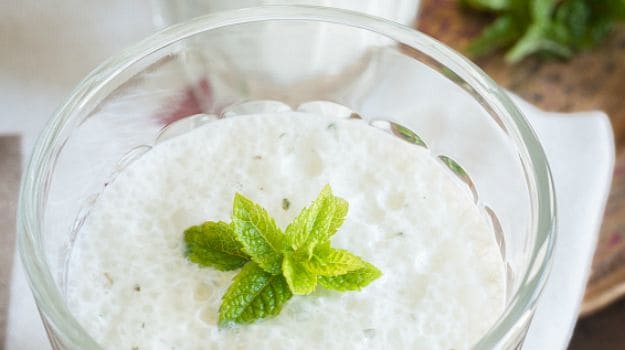 There, we can see you slurping already. The summers are here and so are the season special foods, it is time to treat yourself with the delicious drinks too!
The summers are here in all its glory and we are busy bracing ourselves for some iconic summer must-haves.
About Sushmita SenguptaSharing a strong penchant for food, Sushmita loves all things good, cheesy and greasy. Her other favourite pastime activities other than discussing food includes, reading, watching movies and binge-watching TV shows.