Honestly, when it comes to energy drinks, I find none more bracing than a steaming cup of
masala chai
; it washes away my fatigue almost instantly. Nature's energy drink -
coconut water
- is another great option, especially because it has a bunch of enriching vitamins, is low in calories, and contains electrolytes. Electrolytes are essential after exercising heavily (thanks to the subsequent sweating) and even during diarrhoea and vomiting attacks, when the body tends to lose electrolytes rapidly. It is essential to replenish these otherwise you may end up suffering muscle fatigue, cramps,
dizziness,
mental confusion, nausea and such. This has opened up the market to a clutch of sports and energy drinks, many of which have very high sugar levels and a bouquet of unpronounceable ingredients. Plenty of regular gym-goers chug them, not realising how much refined sugar, artificial colouring and flavouring etc, they consume.Instead, why not make energy drinks at home from regular kitchen ingredients that you can easily find in your fridge or store cupboard? Fruits, veggies, together with a dash of sugar and salt (we lose sodium, potassium and glucose most easily, through sweating) can all be turned into excellent energy drinks, both healthy and delicious.
1. Coconut Water and Lime
Coconut water has enough nutrients to swan through the energy-drink bar by itself. Plenty of athletes swear by it, and always keep a bottle handy during and after workouts. We're lucky though to live in a country where coconut water is plentiful and available right at our doorstep. In this recipe, I've added a bunch of even more refreshing ingredients to coconut water, in order to make a drink that is sure to perk you up right away.
Ingredients:
Coconut water 1 cup
Honey
1 tbsp
Salt 1/8th tsp
Lime juice 1/8th cup
Method:
Mix the salt, honey and lime juice in a tall glass, and blend until you dissolve all the honey fully. Then, stir in the coconut water, and drink. It helps to have the coconut water cool, but you can also pop in a couple of ice cubes if needed.
(10 Reasons to Drink More Coconut Water)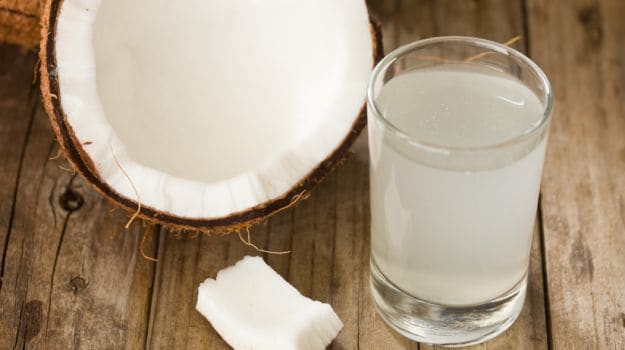 2. Iced Tea and Coconut Water
This is an exceedingly reviving drink, using the electrolytes from the coconut and marrying them to
antioxidants
of the tea. Meanwhile, the cucumbers will cool your body down, in a jiffy.
Ingredients:
Green tea 1 cup, cold
Honey 1 tbsp
Rock salt 1/4 tsp
Coconut water 1 cup
Cucumber 1/8
Method:
Finely slice your cucumber, and keep in the fridge, while you get on with the rest of the recipe. Mix your honey, salt, green tea and coconut water in a jug, and stir. Drop the cool cucumber slices into the mix, and enjoy.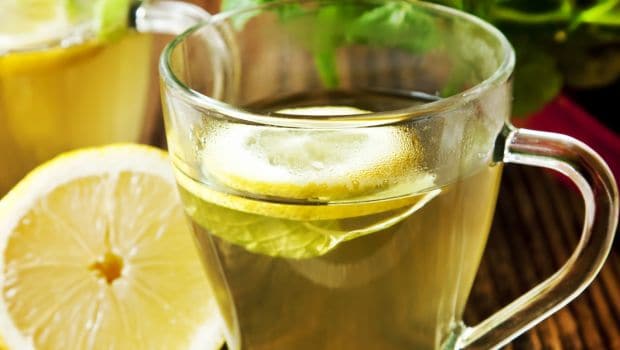 3. Green Mango Refresher
For this recipe, I was inspired by my beloved aam panna. Green mangoes are available everywhere, and we are already familiar with the green mango + salt + spice combination, so this drink will be familiar to our tastebuds.
Kacchi kairi
is very much the taste of summer, a season that is creeping up on us rather quickly.
Ingredients:
Green mangoes 1/4 kg
Rock salt 1/2 tsp
Black salt 1/2 tsp
Sugar 1/2 cup (I've used sugar here, because I don't think that the taste of honey and green mango support each other, but it is a matter of taste. Do use honey, if you wish).
Chilli powder 1/8th tsp
Soda 1 cup
Method:
Wash the mangoes thoroughly, then boil them, until thoroughly softened. Allow them to cool for a while, then peel them and mash the pulp. Strain the pulp as much as you can.
To the pulp, add in the salts, chilli powder and sugar and stir until they have been fully blended. This is the time to check for taste - more salt? More sugar? You have a free hand (but go easy on the sugar!). Place in the fridge until everything is perfectly chilled, then add in the soda.
PS. You can substitute the soda for any sparkling wine, for a more grown-up, cocktail version of this drink.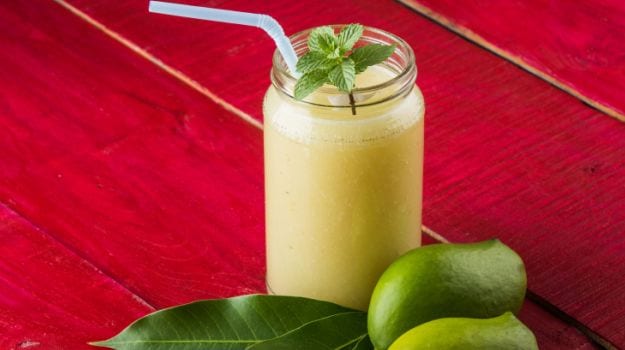 4. Kokum Energy Drink
For this drink, I have used store-bought
kokum
syrup, since I have never tried making my own at home. The one I used is from a tiny shop in Mumbai, called Davar & Co (with sugar added), but any syrup will do. You can add jeera into the drink for a tinge of warm spiciness, if you like, but I prefer it without.
Ingredients:
Kokum syrup (with sugar added) 2 tbsp
Rock salt 3 tsp
Coconut water 1 cup
Lemon juice 2 tsp
Method:
Add the kokum syrup, and mix in the salt. Then pour the coconut water and add in the lemon juice, for a more vivid taste. Depending on your syrup, you may add some sugar, but be restrained. You don't want to regain the calories that you just lost, with a single sip!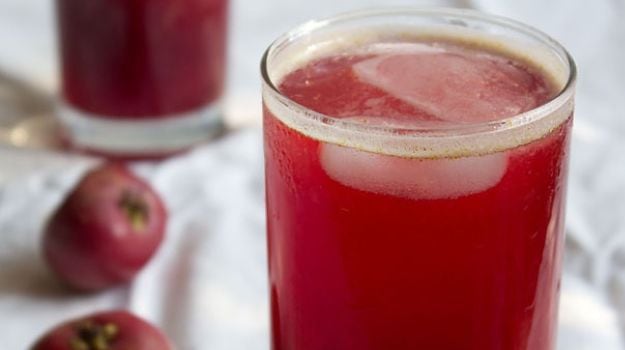 5. Banana Smoothie
Bananas
and coconut water are both packed with potassium, so when you put the two together, you get a powerhouse of a drink. I am not generally a fan of fruit juices (it's much healthier to eat the entire fruit, fibrous skin and all), but I believe it is required to brighten the taste of this drink.
Ingredients
:
Banana 1/2
Coconut water 1/2 cup
Orange or mosambi juice 1/2 glass, freshly squeezed if possible
Dahi 1/4 cup
Method:
Blend the whole lot in your mixer and drink. As always, it helps to have cooled the juice and the coconut water.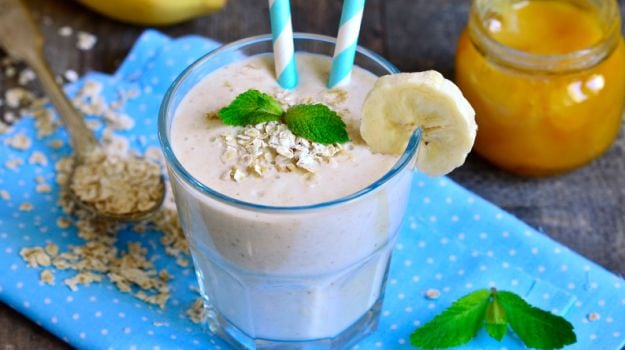 6. Spinach, Pineapple and Apple Energy Drink
Before you dismiss this recipe out of hand, hear me out! Spinach is packed with antioxidants, and its bitter earthiness will be doused by the sweetness of the fresh fruit. The apple will provide natural sugar and potassium, and the lemon, electrolytes.
Ingredients:
Spinach 1 cup
Pineapple chunks 1 cup
Apple 1 cup
Lemon 3 tsp
Method:
Use your juicer or mixer to blend everything. Drink!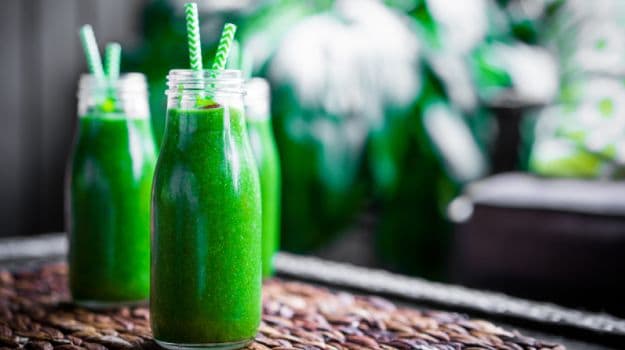 About the Author:
Meher Mirza is an independent writer and editor, with a focus on food and travel. Formerly with BBC Good Food India, she loves anime, animals and artsy things but also comics, technology and death metal.
Disclaimer:
The opinions expressed within this article are the personal opinions of the author. NDTV is not responsible for the accuracy, completeness, suitability, or validity of any information on this article. All information is provided on an as-is basis. The information, facts or opinions appearing in the article do not reflect the views of NDTV and NDTV does not assume any responsibility or liability for the same.