In the perennial Mumbai vs Delhi battle on which is the food capital of India, Mumbai seems to be hurtling to victory this year what with the sheer number of interesting new restaurant openings in that city. It's a city more open to experimentation than any other in the country, in my opinion. There's a unique and easy intermingling of various sensibilities in Maximum City that makes it so cosmopolitan. The arty set meets old money meets professionals in many of these restaurant spaces leading to a market that encourages the new and the quirky unlike what you find in many other cities, including Delhi, which tends to stick to what is familiar both in terms of social sets and food.
A pick of my favourite dishes at some of these new restaurants and bars in Mumbai this season:
1. Thai Tenderloin Salad at POHDelhi's loss is Mumbai's gain. Chef Vikramjit Roy, who used to head the kitchen at Tian, ITC Maurya in Delhi, has now taken his unique brand of gastronomy to Mumbai. Roy, a whiz at combining diverse Asian flavours in his spectacular plates, is perhaps the most technically accomplished of our chefs in India. If you go beyond just the way his food looks and tastes, you can begin to appreciate the painstaking and precise way in which he cooks all his ingredients. At POH, there is a whole host of lacto fermentation happening that finds its way into the final dishes. But my favourite is the deceptively simple tenderloin salad done with local cara buff. The meat, however, has been treated in such a way so as to make you think it is wagyu quality. This is very fine cooking only an accomplished chef can bring to the table.

2. Som Tam at The BlueThe tiny The Blue at Bandra is one of those mom-and-pop spaces that we'd definitely like to see much more of as India's food scene evolves. However, it is only deceptively mom-and-pop. There's a large open kitchen where you can see food (Thai and Japanese) being cooked fresh, the prices are low (about Rs 1,000 per head) and you will find the chef ushering you in and waiting on the tables. But make no mistake. The chef-couple behind this space, Seefah Ketchaiyo and Karan Bane, used to be the Thai and Japanese chefs respectively at San-Qi at the Four Seasons. The professional cooking shows. Som Tam, the Thai raw papaya salad, despite being such a simple dish and such a fixture everywhere from wedding sangeets to kitty parties, can be a tricky dish to do. It is also my touchstone for the "authenticity" (a much maligned idea) of any Thai place. At The Blue, they get the balance of flavours, which is the key, as well as the texture of papaya to Bangkok street-side perfection.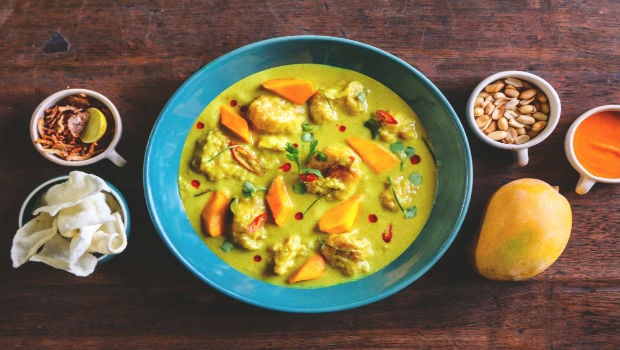 Photo Credit: Kunal Chandra
3. Sitting in an English Garden Waiting For The Sun at Slink and Bardot
It is the prettiest, chicest place in town. Slink and Bardot is warm and intimate, serves French food made from local ingredients in small plates only format and reminds you of those hidden laneways and speakeasies in dining capitals of the world that you have often coveted. The food is pleasant, the bar superlative. Whatever your poison otherwise, this is a cocktails place, quite definitely. My favourite is their Tanqueray, cucumber juice, elderflower concoction. Instead of being syrupy, which is what anything with elderflower syrup turns out to be at most bars, this one is dominated by refreshing cucumber. Homemade lavender bitters spruce up the drink.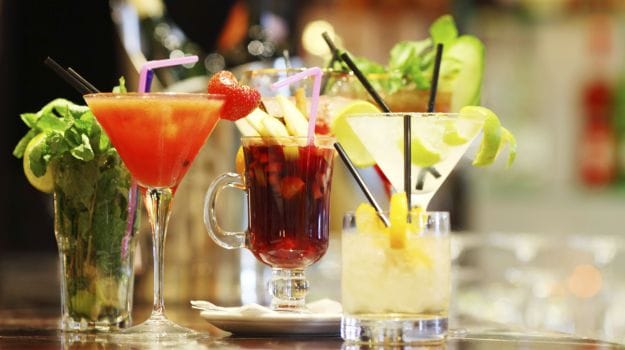 4. Soft Shell Crab from Bhimavaram at Toast and Tonic Because I am acquainted with the Bangalore outlet, I know quite definitely what I want at the new Toast and Tonic in BKC. The soft shell crab has been sourced from Bhimavaram in the west Godavari district of Andhra Pradesh and is better quality than what you normally find in Indian waters. The crispy dish in a Singapore style sauce is served up with fresh mantou steamed Chinese buns. It's a small plate but quite satiating.

5. Eggs Benedict at La Folie Lab in Lower Parel The Bandra hotspot is finally easier for Townies to access. The place had acquired quite a reputation for its instagrammed plates, desserts, croissants and Eggs Benedict. We are happy to say that the latter lived up to their reputation, washed down with some artisanal coffee from Indian estates.

6. Crepes at Canto Ever since the seven-year-old Opera House restoration project was completed last year, the venue has been clamouring for attention. But naturally. The charm of the colonial setting, however, is to lend itself to some wining and dining establishments as well as more and more restaurants seek this space. Canto is one of the first. Stop by for a bite and you will find all your comfort staples here-from poutine to baos and everything in between. But try their crepes suzette to take you back to the old world.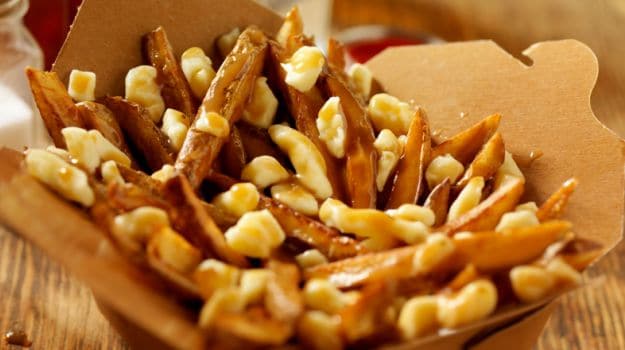 7. Mango Cheesecake at Poetry by Love and Cheesecake This one is a recommendation by Nonchalant Gourmand Nikhil Merchant. The cheesecake (and café bites) outpost in Bandra apparently had a predecessor in Khar that shut. At the new outlet, while you may go for your fix of standard café fare, Merchant recommends the seasona mango-mascarpone cheesecake as the dish for dessert.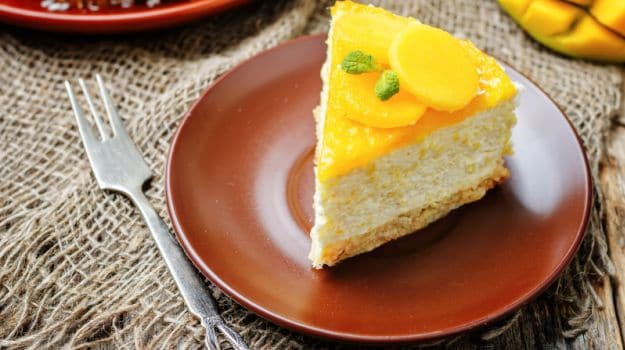 About the Author:
Anoothi Vishal is a columnist and writes on food for The Economic Times and NDTV Food, and runs the blog a moveablefeast.in. She tracks the business of restaurants and cuisine trends and also researches and writes on food history and the cultural links between cuisines. Anoothi's work with community-based cuisines led her to set up The Great Delhi Pop-Up three years ago, under which she promotes heritage, regional and community-based cuisines as well as researched and non-restaurantised food concepts. She has also been instrumental in reviving her own community's Kayastha cuisine, a blend of Indo-Islamic traditions, which she cooks with her family and has taken across India to a diverse audience.
Disclaimer:
The opinions expressed within this article are the personal opinions of the author. NDTV is not responsible for the accuracy, completeness, suitability, or validity of any information on this article. All information is provided on an as-is basis. The information, facts or opinions appearing in the article do not reflect the views of NDTV and NDTV does not assume any responsibility or liability for the same.