With everyone from Gwyneth Paltrow to Miranda Kerr touting maca's many benefits, it's no wonder that
maca
powder is flying off the shelves of health stores and supermarkets. Hipsters in America swear by maca's mood and
stamina
-boosting properties, and they're not the only ones. Across China, many users perceive maca to have aphrodisiacal benefits, and they've swarmed the market in Peru. But first, what exactly is maca? Maca is the pungent root of a vegetable that resembles a
turnip
, but is actually cousin to
broccoli
or
cauliflower
; it is a plant that is native to the Andes. In Peru, where it has suddenly become the most lucrative crop thanks to its many benefits, it is drunk as a beverage called maca juice- a hot drink, in which the root is boiled and mixed with milk, fruit, and sugar. It is an invigorating drink with many benefits of its own.
Maca Benefits
Here is a list of the many benefits that have been ascribed to
maca
.1. It is supposed to have stamina-building and energising benefits
2. It is also seen as being a shield against cancer
3. It acts as an antidote against osteoporosis
4. An aid to smoothen menopause's difficult symptoms and helps in balancing hormones and upping fertility.
5. It has immunity boosting properties
6. Invigorates sagging memories
7. Reduces anaemia
8. It is even supposed to ease HIV/AIDS and tuberculosis. You can call it the Superman of plants.Maca is brimming with vitamins, including B1, B2, C, and E. It also has calcium, zinc, iron, and essential amino acids, which are crucial for building up body tissues and breaking down food easily. A teaspoon of maca also contains 10% of our RDA of copper for adults. This triggers the release of iron which helps create haemoglobin in our blood.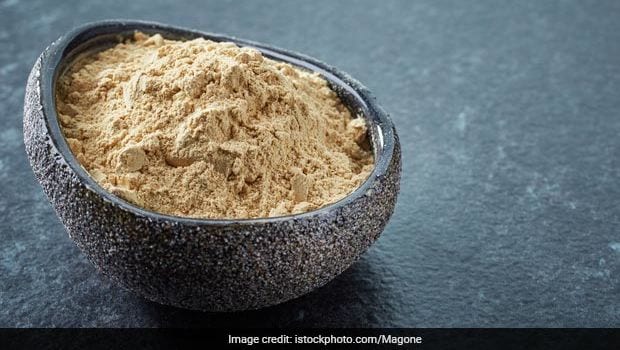 Maca is brimming with vitamins, including B1, B2, C, and E​
What Do The Studies Say?
But is it all hearsay? Do maca's benefits really hold up? Very early studies suggest that it does in fact, have several of its purported benefits. For instance, a study that was printed in the journal Andrologia, studied the benefits of maca in a group of men from 21 to 56, from the point of view of increasing their libido. After two months, the men taking maca saw a small increase in their sexual performance compared to those who were given placebos.Also, another trial study was carried out on 29 Chinese postmenopausal women. The women were given a small amount of maca for three months, and after testing, it was found that both their blood pressure and depression was lowered considerably.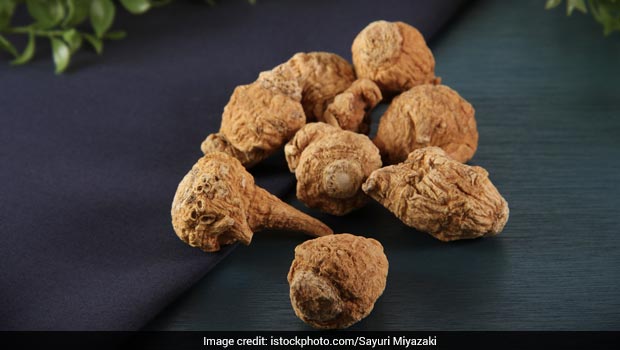 Also, another trial study was carried out on 29 Chinese postmenopausal women​
Maca Recipes
Here are a few ways you can incorporate maca into your daily diet. It's easy to add it to your daily diet, because it doesn't have a very obtrusive taste- just throw it into your milkshake or porridge in the morning, and you're done. Below, I've given you a few examples which hopefully will inspire you to use more maca.
Maca CocoaIngredients:
300 ml - cold milk (you can use almond milk if you like)
2 tsp - maca powder
1 tsp - vanilla essence
1 tsp -
cardamom
powder
2 tsp - unsweetened cocoa powder
Ice cubes
1/2 tsp - cinnamon powder to serve
Method:
Throw everything into your blender (except the cinnamon), and whirl until it is all mixed thoroughly. Then sprinkle on the cinnamon. I've used ice and cold milk here for a cool drink, but you can easily put the mixture on the fire and have it as a hot drink in the monsoon or winter. Equally, if you don't have a blender, you can just use a whisk to stir everything together.
Maca BallsIngredients:
100g - almonds
1 tsp - maca powder
100g - raisins
1 tbsp - flaxseeds
3 tbsp - almond butter or any nut butter of your preference
1 - banana
Method:
Throw the
almonds
into a food processor, and pulse until they are crumbs; make sure not to push them beyond this point, or they will turn into almond butter. Add in the rest of the ingredients, until they become a paste.Use your hands to shape the mixture into balls, and leave in the fridge for an hour to set.
Maca SmoothieIngredients:
1 - banana
200g - mango, chikoo or guava (deseeded)
1/2 cup - water
1 tsp - maca powder
1 cup - dahi
Method
:Chop up the
fruit
into pieces, then add it into the blender until it becomes a puree. Next, bung in the dahi and the maca, giving the blender one or two pulses. Finally, pour in the water, a little at a time, until it has reached the consistency you desire, and then it is ready to serve.
So what are you waiting for? Make the most of maca's benefits by adding it in your daily diet.