Native to the Andes, Maca is a cruciferous root vegetable that looks like a cross between a radish and a turnip. It is often referred to as "Peruvian ginseng" because like ginseng, it is also an adaptogen. Adaptogens are rare plants that improve immunity by working on our physiological and emotional processes. They are extremely therapeutic. It belongs to the ancient and advanced civilization of the Incas and is a part of the radish family.(
Gluten-Free Amaranth: Why is it a Superfood?
)The Incan and Spanish warriors were reputed to take maca root before battle to increase their energy, performance and recovery time. It is believed that this root was so valued that it was also used as a currency for trade and today, it has become one of Peru's top agricultural exports.
(
The Miraculous Power of Papaya Flower
)
The Root of Good Health
Generally available in powdered form, the nutritional qualities and benefits of maca have been valued since ancient times. Once harvested, the maca root is traditionally dried in the sun and then powdered or cooked. The root is either roasted or boiled and then mashed. The advantage of cooking the root over drying it is that it makes it more digestible. However, maca in its raw form contains all the nutrients and enzymes as it naturally exists in the root. Needless to say this is a huge advantage!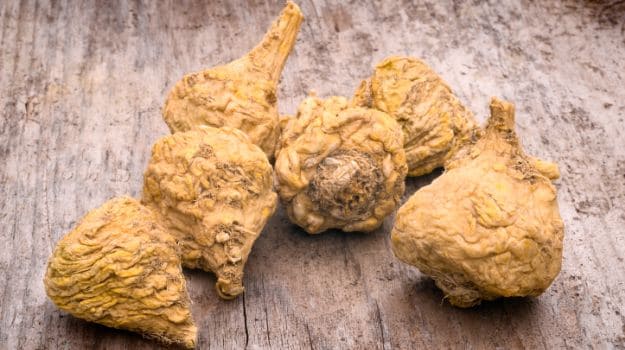 The Miracle Food
Hailed as a miracle food, maca not only balances the different body systems and functions but is also known to provide energy and improve immunity. It works very differently from other types of energizers. It contains no caffeine, processed sugar or energy enhancers which is a huge positive as it does not stress your adrenal glands. Instead, it is able to boost your energy naturally, in a balanced and consistent manner.(
The Truth About Miracle Foods - From Chia Seeds to Coconut Oil
)Nutritionally sound, maca is rich in vital vitamins and minerals. It is high in calcium, magnesium, phosphorous, potassium and iron, and also contains a few essential amino acids. The protein and fibre content is higher than most other root vegetables, and it is very low in calories. Above all, it is an adaptogenic root that assists and supports the body to handle and manage stress.(
Seven Seeds for a Slimmer, Fitter and Healthier You
)It has recently become very popular as a superfood and is being used widely as a supplement and food ingredient. It is advised that in the beginning, maca should be taken in very small quantities - say about half a teaspoon, and then slowly graduate to a teaspoon as it can trigger your hormones and create an imbalance. I feel it is always best to consult a nutritionist before taking it.(
Superfood Newbie: Extra Virgin Coconut Oil
)
Cooking With Maca
Maca is easily available in the markets in the powdered form. It is a good idea to balance this superfood with other wholesome ingredients. I find it easy to incorporate it in my diet and it can be quite a treat. Maca has a specific taste that has been described as malted. However, it is obviously an ingredient we are not used to, so be clever what you mix it with. It is easiest to use as it is, by adding it to your protein shake or in a fruit smoothie. However, you can use it in really anything - from teas to juices to baked goods, but remember that many believe when cooked, it loses some of its benefits.(
New Kid on the Block: The Mighty Health Benefits of Kombucha Tea
)Maca is an emulsifier and imparts a smooth consistency and texture to whatever it is added to. This root definitely reinforces the bounty of natural foods, while stressing on the vital importance of balance in our eating habits. In India, it is still relatively new in the markets and therefore you may need to look around before you get your hands on it. It is mostly available in organic stores, nutrition counters, and a few supermarkets. In terms of price, it is high as compared to other superfoods. A 100 gram pack could cost you anywhere between Rs. 650-800.
Quick Fixes
Here are some easy and quick ways of using maca -1. It is a great addition to dry fruits like nuts, dates, figs and prunes.
2. It tastes delicious when combined with coconut.
3. You can add it to a glass of carrot and ginger juice or pineapple, mint and ginger juice.
4. Sprinkle it over your cereal, hot or cold and enjoy it for breakfast.
5. It goes well with yogurt and acts as a therapeutic at night when enjoyed in a hot cup of milk with cocoa powder.
Shake it upChocolate Maca Protein Shake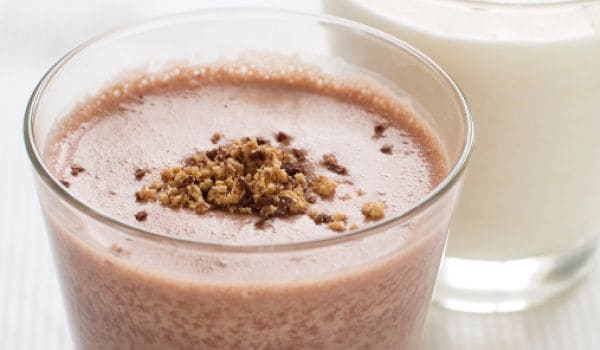 1 tsp maca powder1-2 Tbsp chocolate protein powder1 Tbsp chia seeds1/5 banana1 Tbsp honey1 cup almond milk
Method:
Add all the ingredients in blender. Blend until smooth for about 45 seconds. Pour into a tall glass and serve immediately.(Also see:
The Big Benefits of the Little Noni Fruit
)
Disclaimer:
The opinions expressed within this article are the personal opinions of the author. NDTV is not responsible for the accuracy, completeness, suitability, or validity of any information on this article. All information is provided on an as-is basis. The information, facts or opinions appearing in the article do not reflect the views of NDTV and NDTV does not assume any responsibility or liability for the same.