Turnip Recipes- Come winter and the pantry is stacked with eye-catching veggies and greens. From crunchy radishes and carrots to ruby red beets and purplish turnips, the colder months come afresh with a great variety for our everyday meals. Talking of turnips (shalgam), these ivory white seasonal roots with a hint of purple come loaded with essential micro-nutrients. Turnips are a great source of Vitamin C; add them to your daily diet to fortify yourself against the change in season. They also contain Vitamin A, B, E, K, calcium, iron, magnesium, manganese, sodium, potassium and phosphorous.
Turnips are extremely easy to cook. Include them in salads, cook them into heart-warming soups, make a dip or simply curry them Indian style. One of the oldest and most traditional ways of using turnips in Indian cooking is by pickling. In most North Indian households, turnips are teamed with other winter veggies like cauliflower to make the most loved gobhi-shalgam achaar. In addition to the root, its leaves are also cooked as saag or blitzed to be added to soups. Turnips are tad low in calories, and apt to be part of your low-cal diet plan.
How To Select, Store And Cook Shalgam | Tips To Store And Cook Turnip
Look for the ones with smooth skin and a bright hue. Any form of discolouration could signify insect infestation. Discard if the veggie has marks, cracks or scars on it. The leaves should be bright green, fresh and crisp. Hold each in your hand and make sure that it feels firm. Turnips can be cleaned and stored in the refrigerator for close to two weeks. You must wash and scrub the vegetable thoroughly before cooking. You can choose to cook them whole or peel off the skin. Turnips taste best when baked, boiled, steamed, sautéed or pickled. Ensure that you don't overcook them; turnips render a flavourful crunch to the meal which doesn't please the palate when it loses its crunch due to overcooking.
The spices that bring out its flavour and enhance the overall taste would include paprika, mustard, nutmeg, pepper, cinnamon, ginger and garlic. Herbs also work wonders with turnips. You can choose from parsley, chives and thyme. Turnips can easily be teamed with potatoes, onions, mushrooms, sweet potatoes, bacon, cheese, carrots and cauliflower.
Unfortunately, this purplish-white root vegetable is not very popular with most people. But the key lies in cooking it perfectly and being smart in balancing its bitter flavour with complementing ingredients. Once you crack the code, you'll surprise yourself with the number of dishes that can be prepped with these little pockets of nutrition. To get you started, we've dished out 5 popular shalgam recipes like Aloo Shalgam Pyaz Ka Shorba, Turnip and Zucchini Soup, Shalgam ki Sabzi, Gobhi Shalgam ka Achaar and Fried Turnip Cake with Vegetables and many more with key ingredients and how to make process. We hope you'll like them and share some of your innovative recipes with us.
Here Are Best 5 Turnip (Shalgam) Recipes For You To Try:
The goodness of potatoes meets crunchy turnips and onions.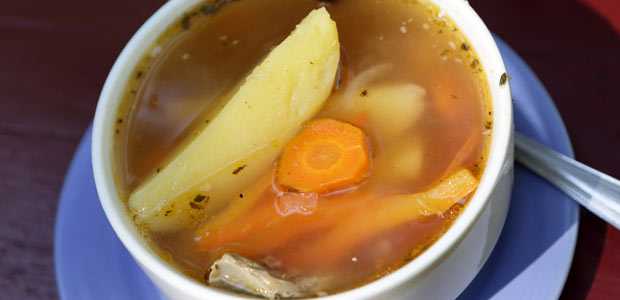 Aloo aur do pyaz ka shorba: Pair it with chapati or Paratha to have a complete meal for lunch!
A heart-warming winter soup to soothe your soul. A healthy soup recipe that comes with turnips, zucchini and spinach.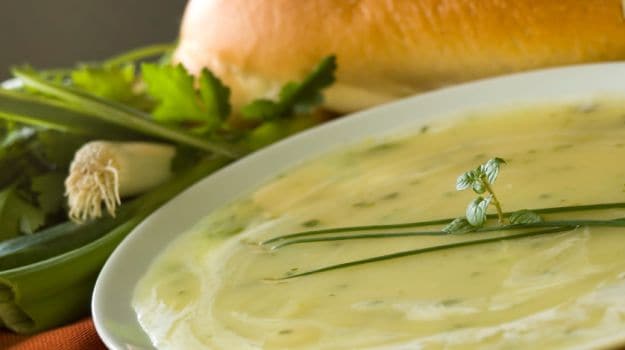 Turnip and Zucchini soup: A great de-toxifying meal.
A perfect recipe to dish up in just 30 minutes! Shalgam ki sabzi is largely associated with the Punjabi cuisine where chunks of turnip is cooked in simple everyday flavors by adding a good amount of tomatoes and onion.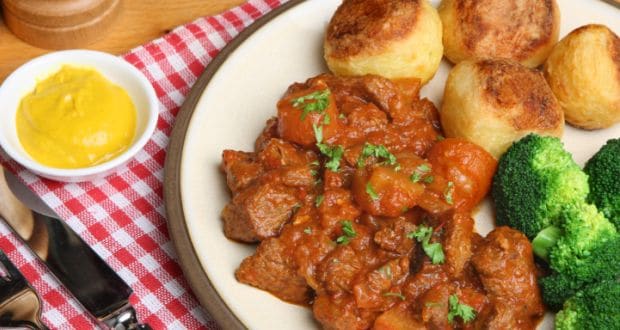 A winter veggie, shalgam or turnip, from the radish family, is a great option to cook for lunch.
The quintessential winter favourite. Keep this recipe handy to add a zing to your meals.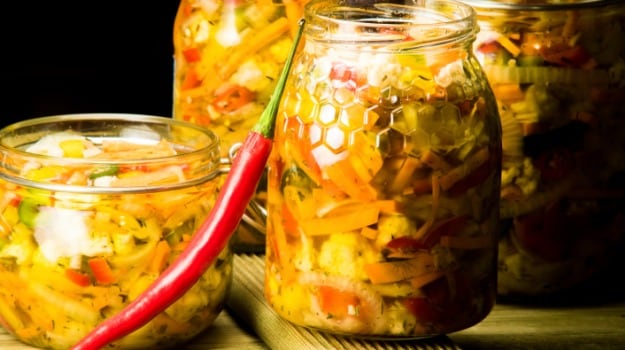 A spicy pickle of mixed vegetables, which is sweet and sour too. Pair with aloo parathas.
Turnips are worked into delightful savoury cakes. These are apt for your dinner party.
Wow your guests at the dinner table with this savoury cake made from turnips.
We hope you will love these turnip recipes. Let us know which one you liked the most in the comment section below.