A Cuisine That Focuses on 'Out of Fashion' Vegetables
IANS , Madrid | Updated: May 23, 2014 13:35 IST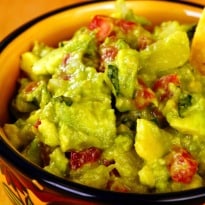 Spanish chef Rodrigo de la Calle is fast gathering a fan following with cuisine that focuses on vegetables that are "out of fashion and nearly in danger of extinction" in Spain.

The chef, whose Restaurant Rodrigo de la Calle in Aranjuez earned one star from Michelin, is taking his "green revolution" to the kitchen of Madrid's Hotel Villa Magna, where he will become executive chef Oct 1.

The focus would be developing the "green kitchen, where the important thing is the product and respect for nature", demonstrating that "haute cuisine is not fighting with the healthy kitchen", De la Calle, who has developed what he calls "gastrobotanics", said Wednesday in an interview with EFE.

Gastrobotanics would show that you could "excite diners with some peas, some strawberries, a seaweed salad or an asparagus cocktail", the chef said.

De la Calle developed gastrobotanics with biologist Santiago D'Ors in 2000, traveling around the world to introduce people to his culinary discoveries.

"There are many mornings when I get up and pinch myself to see if everything that is happening to me professionally is for real," De la Calle, an expert on rice, said.

"Eating is an act of nutrition and if I have to choose between staying home or eating badly, I'd rather stay home," De la Calle said.