A Unique Summer Dessert from Kerala: How to Make Jackfruit Ice-Cream at Home
NDTV Food Desk | Updated: May 17, 2017 15:36 IST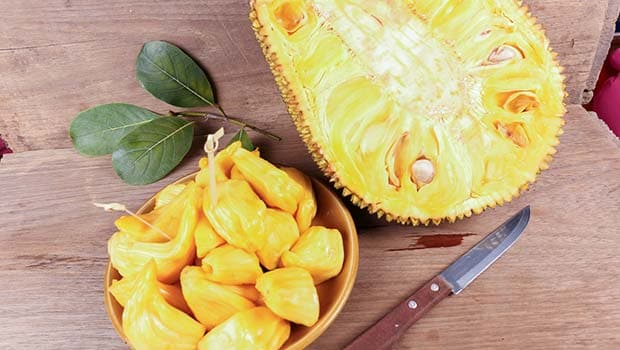 Photo Credit: Istock/yaicyber

There are very few fruits that are as exotic yet common as the jackfruit. It is one of the biggest fruits that is grown on a tree and can be consumed raw or ripe. Each jackfruit can weigh anywhere from 3 to 30 kilograms! If you've ever travelled across Kerala, you will find tall and sturdy jackfruit trees lined all along the way with bulky greenish-yellow fruits hanging in abundance. So, it's not surprising to know that the state is the largest producer of jackfruit in the country.

The jackfruit tree is believed to have originated in the south-western rain forests of India. Interestingly, the word jackfruit comes from the Portuguese word 'Jaca' which has been derived from the Malayalam word 'Chakka' that they use in Kerala for the fruit.

Don't get fooled by the spiky exterior which only exits to protect the sweet and conspicuous flavour of the tender flesh inside. While the humble fruit is prized for its meat-like texture and used to make robust curries and the famous Kathal Biryani in North India, in South India, the pre-ripe form of the fruit (also known as Chakka) is turned into jackfruit chips, a filling meal with raw mango and coconut or the local favourite – jack fruit ice cream. Jack fruit ice cream is an enjoyable dessert for the hot weather made with fresh and seasonal produce. It is fascinating to see, how the humble jackfruit which we usually associate with savoury dishes, can be transformed so easily into a beautiful sweet treat. (Also read: 6 Ancient Traditions from Kerala We Must All Follow)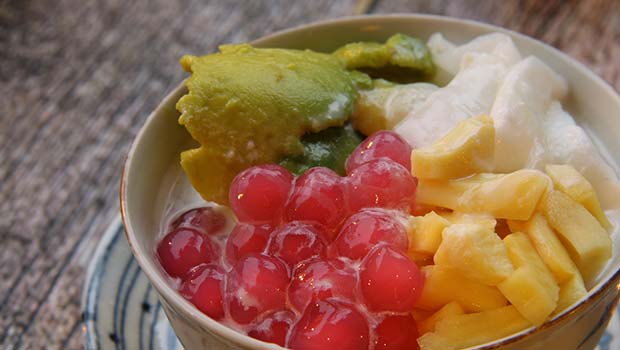 Photo Credit: Istock/MielPhotos2008

We asked Food Blogger, Ruchira Hoon who runs the blog 'The Great Cookaroo', to help us curate an easy recipe to make this lovely dessert at home. "The thing about jackfruit is that it's an acquired taste. But if you learn to love it, then there's just nothing like the distinctly sweet flavour of this fruit. The heaviest fruit in the world can be made into one of the most delicious ice-creams. You can make a vegan version of this recipe by substituting the low fat cream with coconut milk and whipping cream with soy cream," says Ruchira.

Tip 1: Remember to choose a ripe jackfruit.
Tip 2: Slow cooking the jackfruit will release all it's flavours
Tip 3: A dash of vanilla will help balance the flavours.

Homemade Jackfruit Ice-Cream

Serves 4
Cook time: 45 minutes
Freeze time: 6 hours

(Also read: 6 Remarkable Benefits of Jackfruit Seeds)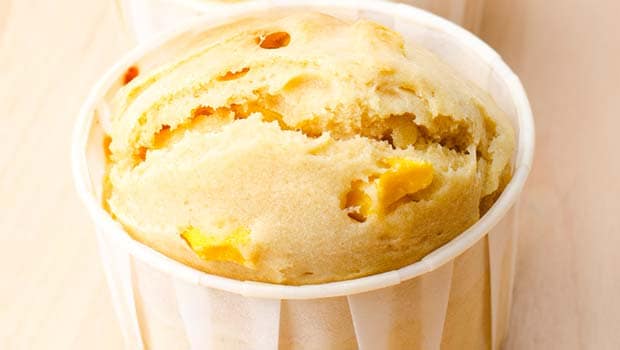 Photo Credit: Istock/szefei

Ingredients:

300 grams ripe jackfruit
100 grams sugar
1 tsp vanilla extract
A pinch of salt
120 grams low fat cream
200 grams whipped cream

Method:

1. Chop the ripe jackfruit and place it in a saucepan with the sugar.
2. Cool for 40 minutes on medium to low heat until the jackfruit breaks down completely. Turn off heat and cool.
3. Take the cooled mixture and place into a blender. Add salt, vanilla and low fat cream and blend till smooth.
4. Chill this mixture overnight.
5. Next morning fold in the whipped cream and place into a ice cream maker and churn till smooth. Alternately if you don't have an ice cream maker, use your blender on pulse three times over.
6. Pour into an airtight container and freeze for 6 hours before serving.