Learn how to make coconut milk at home and delicious ways to cook with coconut milk to reap the benefits.
Coconut milk (
nariyal ka doodh
) adds magic to everything it touches, lending its creamy goodness to
curries
and
sweet
tropical flavour to drinks. It is cropping up in everything from non-dairy
ice creams
to
soups
and stews, and for good reason.
Coconut milk
is packed with
vitamins
, iron, selenium, sodium,
calcium
, magnesium and phosphorus. Coconut milk is also highly recommended for patients who are
lactose intolerant
, and can also be used as a vegan
milk
substitute in countless capacities. And its texture is remarkably similar to dairy milks. But did you know that coconut milk is not milk at all? This 'miracle liquid' is made from grated and pressed brown coconut, simmered in water and then strained. But don't confuse it with coconut water, which comes from the center of young green coconuts.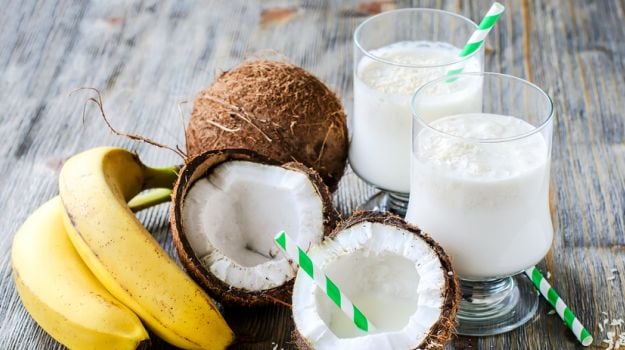 Cooking with Coconut Milk
"Coconut milk plays an essential role in
Thai cuisine
. While it comes in many forms like powdered and
canned
, we at Ziu use fresh coconut milk for all our curries and sauces. Not only does it enhance the flavour of the dish, but it also adds great texture", says Gurmehar Sethi, Chef-Owner of Ziu - Innovative Thai Kitchen, New Delhi.Home Chef Malini Sawhney says, "The secret to a beautiful curry lies in balancing the heat and spice with the creaminess of coconut milk, and fresh coconut milk works brilliantly to accentuate the piquancy of Thai curries especially." It adds a subtle sweetness that is the key to recreating that delicious, hot, tangy and rich combination we find at our favourite Thai restaurants."Some of the popular dishes on the menu like the Lamb Massaman Curry, Panang Curry and
Tom Kha Gai Soup
are all made with coconut milk," adds Chef Gurmehar Sethi, Ziu.
But if you've only used coconut milk in Thai food, you're missing out. Coconut milk is great for poaching and braising your favourite meats and greens as well. The sugar content in coconut milk helps brown the
proteins
over heat, and it's the key to extra-juicy grilled
kebabs
. And coconut milk
avec
seafood
? It's a major love affair, the kind that spans curries,
stir-fries
, noodles and ceviches. You can simmer fish in coconut milk with
lemongrass
, cilantro, lime and
fish sauce
or combine it with
curry
paste and
sauce
up some rice noodles and
shrimp
. And
South Indian
curries? Oh my my! Coconut milk makes a great base for Goan
prawn
curries, chicken
stews
served with
appam
, fiery
Malvani curries
, and more.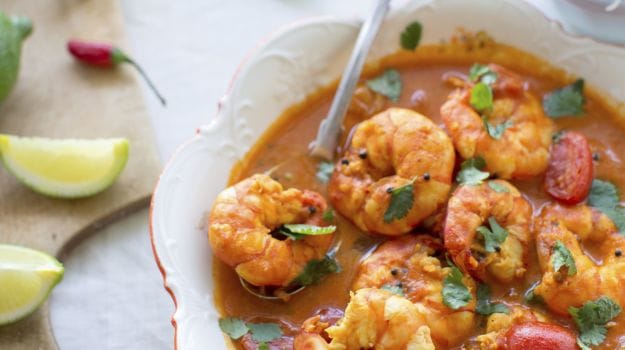 Drink Up!
Yes, yes, we all know about Piña Coladas, but you can do so much more with coconut milk. It is an ideal base for extra-creamy beverages, whether you want something cool or cozy. I recently tried a drink made with
almond milk
, coconut milk, a dash of
vanilla
essence, ground
cinnamon
and maple syrup, and it was nothing short of spectacular. You can even make shots and shooters with lemon juice, ginger beer, coconut milk and vodka for your next party and wow your guests. Or start your day with a coconut and
banana
breakfast
smoothie
sweetened with maple syrup, or a refreshing summer juice with
ginger
,
lime
, mango,
pineapple
and coconut milk.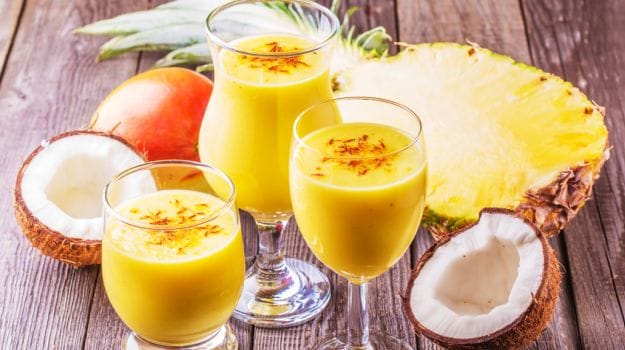 You can also spruce up your morning oatmeal with coconut milk, bananas, and toasted
almonds
to keep you full until lunchtime. If you have leftover coconut milk in your fridge, add a splash to your morning coffee or
hot chocolate
… It will make you swoon.Want to bask in the glory of your next get together? "Skip the usual curries and create delectable
dips
and
desserts
with coconut milk. You can also add lemon juice or black pepper to balance out the richness", says Chef Anooj Wadhawan, Head of Kitchen Operations, Dusit D2. For a delicious dipping sauce for
dumplings
, simmer coconut milk with red curry paste until thickened, and then add a splash of lime juice, ginger,
honey
, soy sauce and fish sauce. You can even boil coconut milk with condensed milk,
butter
and a pinch of salt for a sticky-sweet sauce. It pairs well with pretty much any dessert, and tastes just divine if drizzled over grilled pineapple."And it's not only the savoury dishes, mind you. Our signature dessert, Fresh Tender Coconut Ice Cream with
Jaggery
Glaze, is also made with coconut milk", says Chef Gurmehar Sethi, Ziu. When it comes to baking, you can add a dose of coconut to everything. From lemon coconut
cupcakes
topped off with coconut icing to Thailand's sweet coconut milk
custard
called Sangkhaya. The addition of coconut milk makes you forget all your vegan baking fears. It actually produces some of the best
muffins
, cakes, tarts,
breads
I've ever eaten, with a soft crumb and natural, soul-soothing sweetness.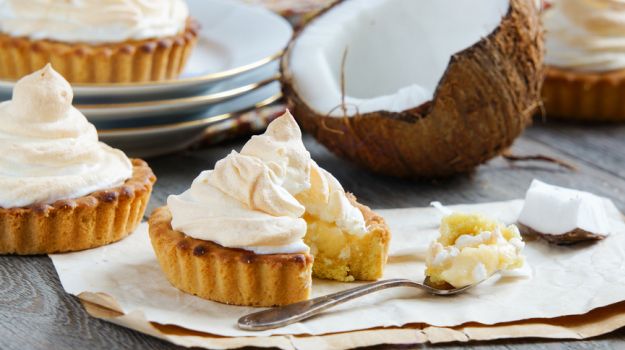 You can make just about anything, from tapioca
pudding
to cinnamon yoghurt, peach layered cake to creme brulee, coconut tiramisu, tres leche, indulgent mousses, and ice creams galore. We're talking
vegan
espresso, salted
peanut butter
,
mint
chocolate chip, or classics like chocolate and vanilla ice cream flavours. With temperatures rising, you can also make
ice popsicles
with strawberries, blackberries, ground
cardamom
, sugar and coconut milk to beat the scorching heat
(and land in ultimate dessert heaven)
.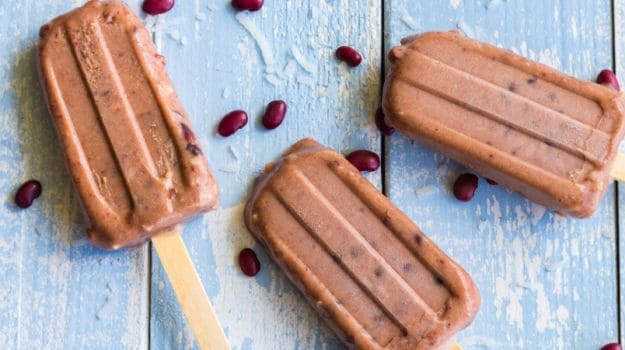 How to Make Coconut Milk at Home
Recipe by Chef Niru Gupta
Ingredients:
1 coconut
2-3 cups water
Method:
1. Break a coconut and scrape out the white portion with a scraper.
2. Cut the coconut into small pieces.
3. Add the grated coconut to a blender and cover with water.
4. Blend and then strain.
5. This is the thicker extract, also called the first extract.
6. Put the leftover coconut back into the blender. Add water, just enough to cover it, and then repeat the process for the second time.
7. This is the thinner extract or second extract.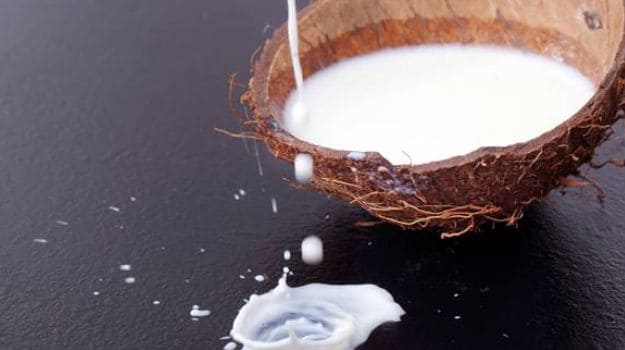 Note:
While adding coconut milk, keep stirring. Stir frequently even while it cooks for a couple of minutes to avoid the curdling of milk. After adding coconut milk, keep the heat on low and do not let it boil. Let it simmer uncovered.