Scroll down to find out about Aamir Khan's extreme body transformation for Dangal, his workout and diet plan.
Aamir Khan is one of the few
Bollywood
actors whose name is synonymous with perfectionism. His hard work, perseverance and dedication to Indian Cinema has won him the Filmfare Award for Best Director (2008) for his mind blowing work in
Taare Zameen Par
, IIFA Award for Best Actor (2002) for
Lagaan
, Filmfare Critics Award for Best Actor (2007) for
Rang De Basanti
and the list goes on. Mr. Perfectionist, as everyone calls him lovingly, gives a 100% at everything he does. Not only has Aamir established himself as a successful actor, director and producer; but he is also an amazing TV show anchor on the ground-breaking
'Satyamev Jayate'
where he highlights society's various issues.
Aamir Khan's Diet and Fitness Plan
Aamir Khan shared his teachings with regards to body transformation on his own blog post, on May 16th, 2010. According to the superstar, the 3 most important things to lead a
healthy lifestyle
are a
healthy
and
balanced diet
,
exercise
and rest (amen!). The Bollywood superstar claims that a balanced diet is 1/3 fat, 1/3 carbohydrates and 1/3 protein, and suggests you head to a qualified dietician if you wish to lose weight. "Importantly, eating less is not a healthy balanced diet", says Aamir Khan. And we couldn't agree more. When you starve yourself, your body actually starts to store fat. Aamir in fact, ate small meals frequently to increase his metabolism rate. He adds, "During
Ghajini
, I was eating every half hour!"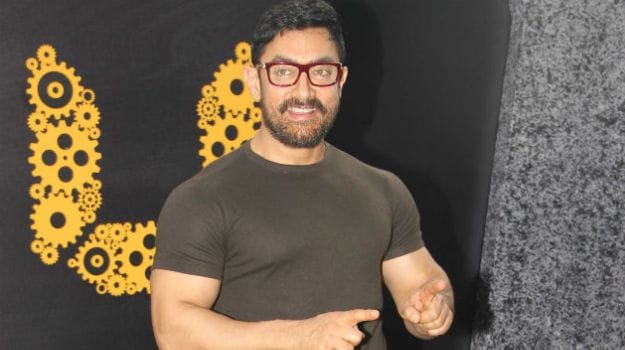 At the time, he used to have whole
eggs
for
breakfast
, green leafy vegetables with meat for lunch, and grilled meat with salad on the side for dinner. In between, he used to munch on
nuts
and drink protein shakes, especially before a
workout
, and drink at least 3-4 litres of water. He highly recommends
weight training
for those who are interested in building muscle and sculpting their body. "The importance of rest is often underestimated. During
Ghajini
, as a rule, I slept for at least 8 hours every night."The actor has recently turned vegan, and given up milk and milk products. This change has come in handy though, since his character is vegetarian in the Nitesh Tiwari-helmed sports drama, Dangal (which releases this Christmas 2016). And did you know: Aamir Khan actually gained 25 kilograms in 6 months for his role as Mahavir Phogat in Dangal? "Putting on the weight was fun as I could eat and drink whatever I wanted. I had a ball, I have to say but it was uncomfortable. My wrestling training was affected because I was carrying so much weight and I couldn't move fast. You know, your breathing changes when you put on weight. Your whole body language changes, the way you walk, the way you sit, the way you try to stand up", Aamir recently said in UTV Motion Pictures' YouTube video.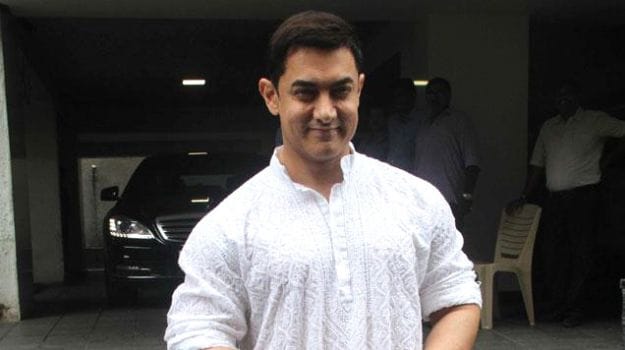 Director Nitesh Tewari said he gave Aamir the option of wearing a bodysuit or start shooting for the film with his Dhoom 3 and PK 6-pack body and then gradually gain weight for the other part of the film. But Aamir chose to do the exact opposite. He first wanted to gain 28 kilos and shoot the larger chunk (80%) of the film, and then shed the extra pounds for the other part of the film where he was required to look much younger. He was determined to go from fat to fit, and not the other way around.Aamir said, "When I started, I thought I won't be able to do it - with 97 kilos and 38% body fat". There were times when he thought it was a mistake and gave up on his body, but he mustered up the courage to get rid of those negative thoughts and take it one day at a time, one step at a time. The actor followed a strict
diet
plan under the supervision of Dr. Vinod Dhurander to reach his desired goal. His diet oscillated between 1800 to 2500 calories. Aamir added, "Diet is number 1 in changing your body. It doesn't matter how much you exercise - if your diet isn't right, the results won't show".
This takes us back to the time when he worked out extensively for a muscular physique in
Ghajini
(2008), and then lost all that weight to give a performance of a lifetime, as a college student in Rajkumar Hirani's brilliant
3 idiots
(2009). Thereafter, he trained with fitness expert Gerald Zarcilla for a ripped physique for
Dhoom 3
(2013). Indeed, transforming your body for every new role is no mean feat, and that's probably why (amongst other reasons) this superstar has quite the fan following.Here's wishing the versatile actor even greater success and hoping he continues to travel the path less traveled.