Mumbai is a city of dreams and ambitions. Hundreds come here every day to make it into the movies. Some go on to become the biggest stars of the film industry while others try for years before making a quiet exit. But Mumbai's filmi connection is only one of the many things Mumbaikars take pride in. Mumbai's magnificent food choices, both local as well as the contemporary, are something to chew on too. We're putting together a list of places which bring together the best of Mumbai's food scene as well the city's celebrities who hang around there to indulge.

Read on to know which are the restaurants in Mumbai that are most visited by Bollywood celebs:





1. Hakkasan





Hakkasan is one hangout where the chances of finding a celebrity diner are high no matter what time you go there. Filmmaker Aditya Chopra is someone you are likely bump into as this place features amongst his regular hangouts. You might also encounter stars like Katrina Kaif, Shilpa Shetty, Imran Khan, Ekta Kapoor, Karan Johar, Aditya Chopra, Sanjay and Manyata Dutt, Ranbir Kapoor, Sonakshi Sinha too. Hakkasan is famous for its delicious Chinese food, extensive vegetarian dishes and also its signature recipes.

Add: Krystal, 206, Waterfield Road, Bandra (West)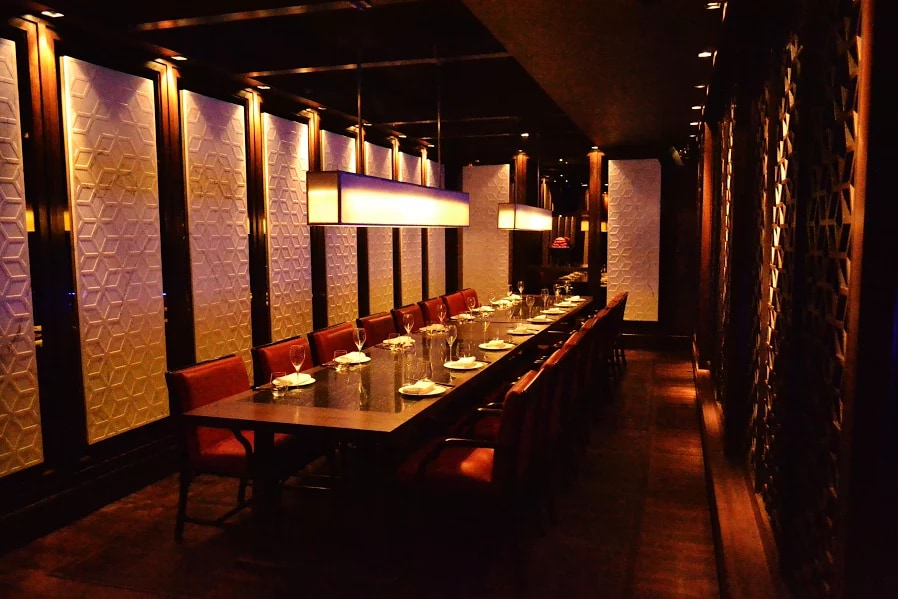 2. Two One Two Bar and Grill
The magnificent 4,000 square feet Italian restaurant is immensely popular amongst celebs. Amitabh and Jaya Bachchan along with Abhishek and Aishwarya love eating here and are often seen enjoying a family meal. The very gorgeous Gauri Khan too loves to hangout here with her friends. Karan Johar is fond of the Chicken salad with rocket leaves served here. Other actors who like to come here with their families to enjoy the scrumptious Italian food include Salman Khan, Hrithik Roshan and Rishi Kapoor.
Add: 12-A, Hornby Vellard Estate, opposite Nehru Centre, Worli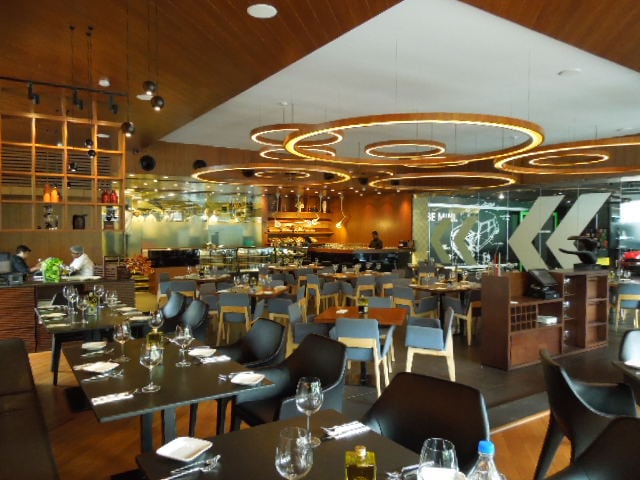 3. Olive Bar & Kitchen
Olive is supposedly Ranbir Kapoor's all-time favorite restaurant where he is seen frequently along with his friends. King khan aka Shah Rukh Khan visits this award winning restaurant quite frequently, as does Quantico star, Priyanka Chopra.
Add:14 Union Park Rd, Khar (West)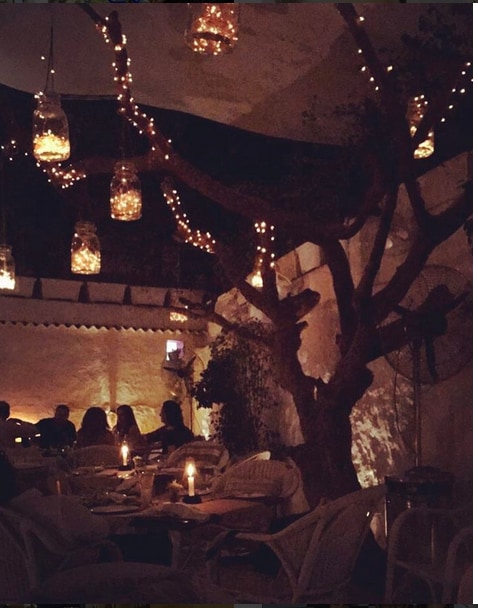 4. Aurus
Aurus is just the place for all those who love being close to Mother Nature. This restaurant has a fantastic view with the most beautiful sunset. Next time you are here, lookout for celebrities like Farhan Akhtar and Preity Zinta, known to visit this place often.
Add: Ground floor, Nichani Kutir, Juhu Tara Road, Juhu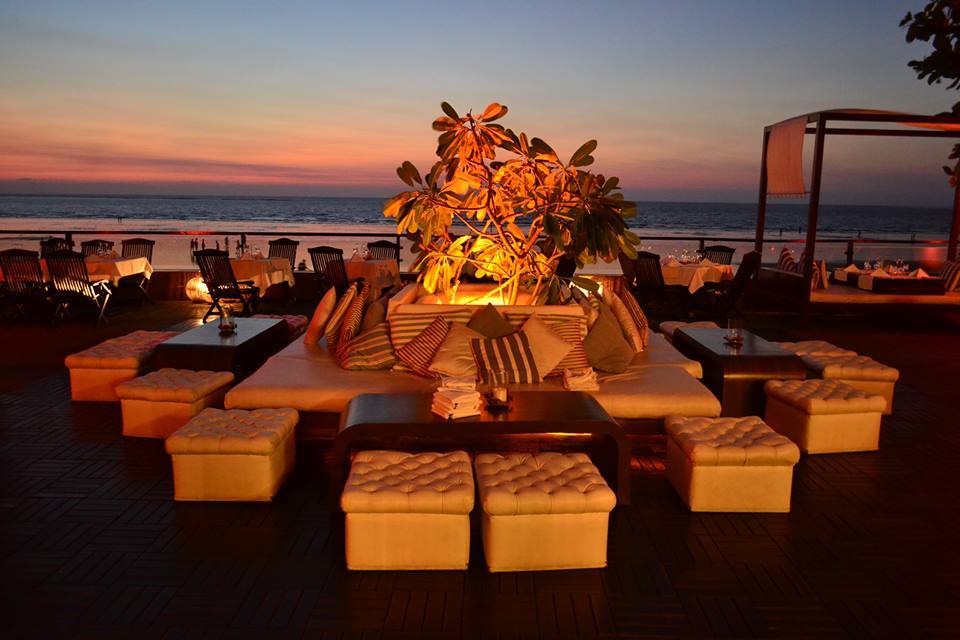 5. Masala Bay
This is believed to be one of Aamir Khan's favourite eating out destinations. He has been spotted here very often and it is believed that he like to customise dishes on the menu depending on the diet he is on. This restaurant specializes in Indian cuisine and is often on the news because of him.
Add: Taj Land's End, Bandstand, Bandra (West)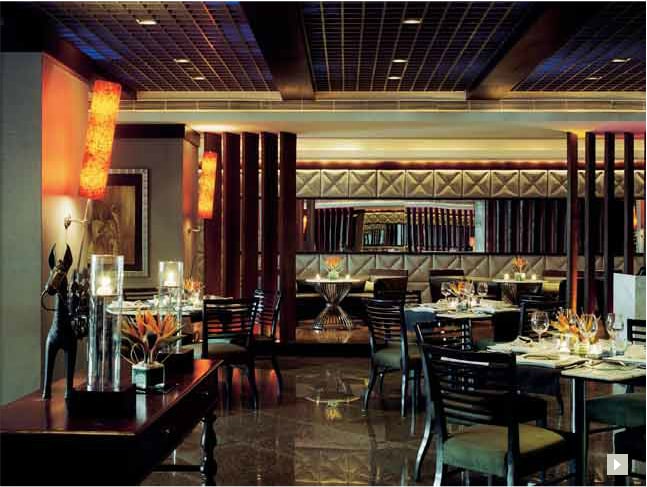 6. Indigo Café
This restaurant is always shining with stars like Priyanka Chopra, Shahid Kapur, Rani Mukherji, Tabu, Ranveer Singh, Anushka Sharma, Arshad Warsi and wife Maria Goretti, Ekta Kapoor and list could go on forever. It is one restaurant where it would be rare not to spot a bollywood celeb. It is always buzzing with bollywood stars.
Add: Clifton Trishul Co-op Housing Society Ltd., Oshiwara Village, off Link Road, Andheri (West)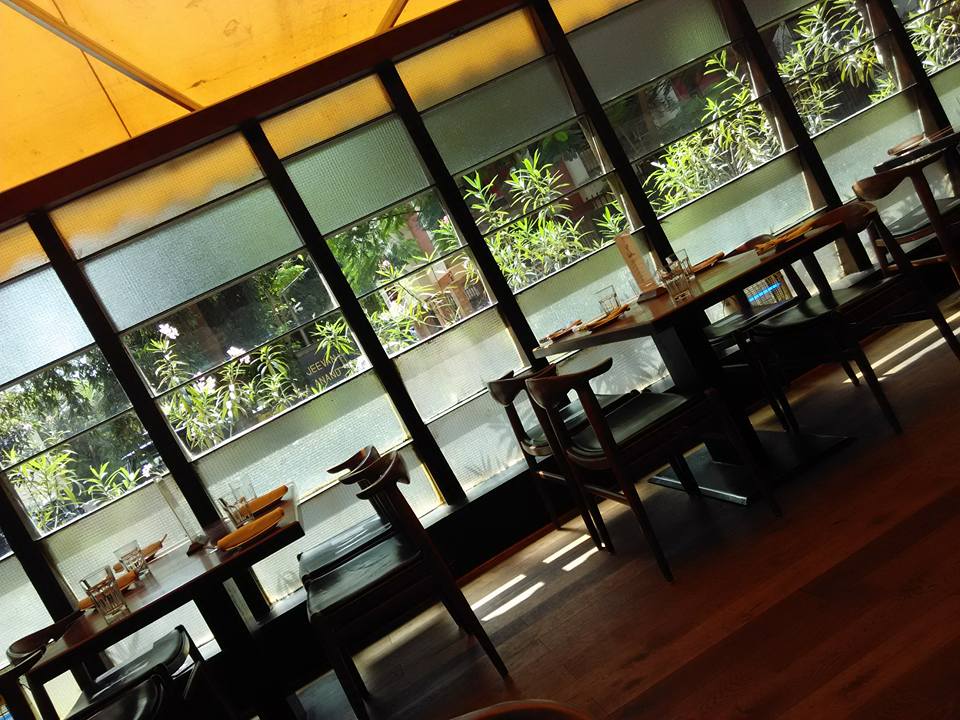 7. Wasabi by Morimoto
It is rated amongst the 50 best Asian restaurants. It is famous for its Iron Chef Morimoto-inspired Japanese dishes, sushi bar and teppanyaki counter. Wasabi is the all-time favorite place for Kareena Kapoor Khan and Saif Ali Khan. The couple enjoys the food here and have had many a celebration at this wonderful restaurant.
Add: The Taj Mahal, Colaba 8. Pali Bhavan
It is owned by the same team that owns Pali Village Cafe and is another hot-fav among Bollywood celebrities.It offers Maharashtrian cuisine and a delectable Indian spread. It is often frequented by Riteish Deshmukh and his wife Genelia Deshmukh. Even Sonam Kapoor and Kareena Kapoor have been spotted here some times.
Add: Pali Hill, Bandra

Comments