Best Egg Recipes- The much-loved comfort food and hugely versatile egg is back in vogue. A recent study showed that people who ate high-protein breakfasts were able to control mid-meal hunger pangs and consumed fewer calories during lunch. The amount of protein consumed also plays an important role in maintaining and satisfying your appetite.


According to Tapasya Mundhra, Nutritionist and Health Counsellor, "Eggs are a great source of first class protein. The yolks can be avoided as we anyways tend to consume a lot of fat throughout the day. Since summers are here, I suggest you eat eggs for breakfast or dinner, when the temperatures are a bit cool."


Cooking an egg is always an adventure since it involves technique and precision. Kick off your mornings on a nutritious note with our twists to the traditional recipes. Never will you opt for a simple omelette now!
"Since the human body requires a certain gram of protein everyday it's good to consume eggs. Eggetarians can consume an egg everyday, while non-vegetarians should do so about four times a week", recommends Tapasya.


Eggs keep you full for a longer time and thus help banish those untimely cravings. Need a protein fix? Look no further! These recipes pack all the power that you need to fuel your day.
Here are our 13 eggs-tremely good recipes which you must try. Put on your aprons, pull out the pans and get cracking!
Simple boiled eggs enhanced with a home-made spice paste and a crackling tempering. This egg masala can be a great option for dinner parties or even a casual lunch. This is a quick and super easy egg recipe. Just pair with chapati or paratha and devour a delicious meal.
Egg Masala is a rich egg gravy tossed in aromatic spices and spicy tadka garnished over along with coriander leaves.
A fresh spin on salads, this desi mix of boiled eggs, tamarind, ketchup, lime, roasted cumin and boondi will leave you wanting more! Super quick with no coking involved, egg chaat can be a unique addition to the snacks menu of your next dinner party.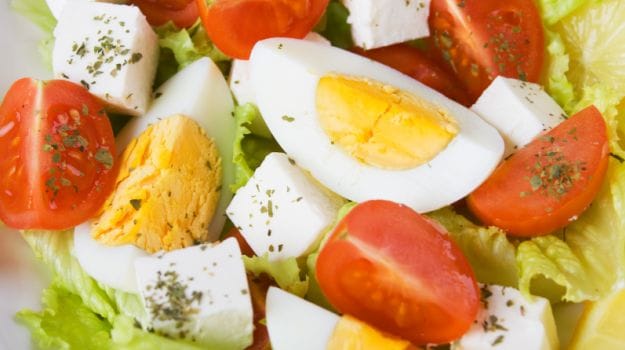 A mix of tang and chilli, Egg chaat is a treat for your tastebuds. Image credits: iStock
Fast and filling! Help yourself to a lazy lunch with this terribly easy recipe that takes no time at all. The perfect way to use the leftover rice, egg and garlic fried rice is a delicious takeaway from the Chinese cuisine. Whip up some egg and rice together in a pan and serve a bright and tasty lunch to your family.
Egg and Garlic Fried Rice is a tasty combination of egg and rice that the kids would specially love to savour.
Wondering what to do with leftover rice? Create a serving of this wholesome egg biryani. Eggs are great any time of the day! Has anyone ever said no to an aromatic, pleasing bowl of Biryani? This recipe of egg biryani creates just what a biryani lover would crave for with both boiled and scrambled eggs tossed with rice and spices.
A bowl of sumptuous anda biryani for dinner is what you would love after a long day.
A light and lovely egg curry with the tang of tomatoes and mild spices. A good pick for those watching their weight. This Indian curry recipe is made of beautiful boiled eggs that are simmered and cooked in a flavourful tomato gravy along with spices and seasoning. Serve this Tomato Egg Curry with an Indian bread or cooked rice for a delicious whole meal.
Tomato gravy and a range of spices and chillies makes this egg recipe stand out as a great dinner option.
Scrambled eggs made the Indian way. Eggs, masalas and butter come together to make this much loved side. Eggs are versatile to make just about anything. This recipe of Egg bhurji is a personal favourite among all the eggetarians since these scrambled eggs are easy and quick to make. Great with toast or pav!
Fried and tossed with a host of spices, learn to cook anda bhurji the Mumbai way!
A little bit of effort and this recipe helps you tap your culinary potential. Hard-boiled eggs loaded with masalas, nuts, cheese and tamarind paste, dipped in a smooth batter and fried golden.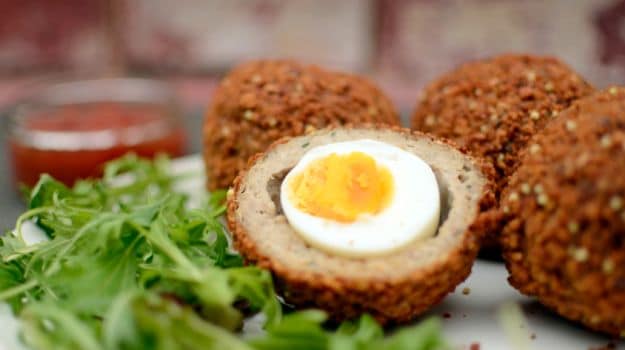 A perfect snack option, deep fried stuffed eggs. Serve with a coriander chutney. Image credits: iStock
Omelettes are simple, filling and never boring! This recipe offers a fresh depart from the usual, a tomato based curry with omelette chunks dipped deep in. A twist to the usual omelette that we have in breakfast, turn it around and relish it for lunch too!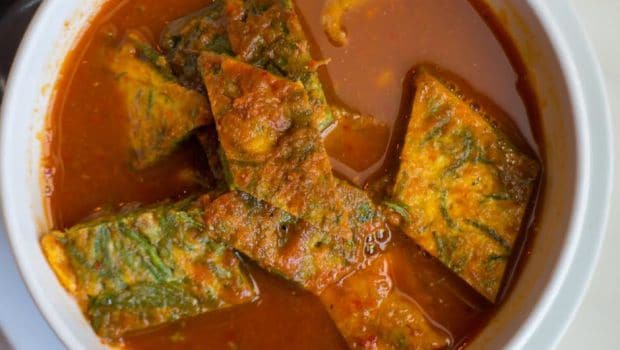 A delicious revamp of egg omelette with spices and veggies. Serve with rice or chapati. Image credits: iStock
Top crescent-shaped bread slices with boiled egg bits, bell peppers and mayonnaise for an impressive make-ahead snack!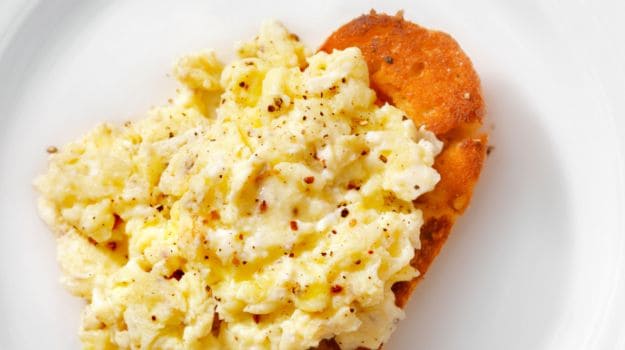 Perfect breakfast does exist! Creamy and mayonnaise laden egg is exactly what you need to kick start your mornings. Image credits: iStock
A popular recipe from 'God's own country', Kerala. Eggs and potatoes wrapped in Southern flavours of coconut, tamarind, mustard seeds and curry leaves. A great side dish for a lunch menu with the goodness of coconut paste.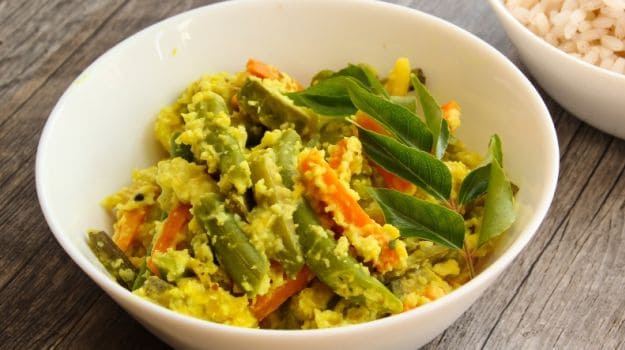 A mildly spiced dish, Mutta Aviyal goes well as a side dish and can be paired with rice.
Image credits: iStock
Feast your taste buds on this protein-packed paratha. Parathas being a quintessential Indian bread in most homes, is eaten for almost every meal. When it si combined with eggs, it just makes a combination worth every bite. A combination that can never go wrong, this will keep you fueled through the day.
The Mughlai egg recipe is a quirky dish that can be added to the list of your egg curries. This easy to make dish is prepared using simple home ingredients and is best paired with laccha paratha, naan and spicy chutney!
This egg keema pulao is filled with the goodness of spices, vegetables, and of course, a keema-style egg that makes it delicious to have.
Quick tip: Good eggs have sunny yellow yolks; if the yolk seems sloppy or runny then they're old.