We know that Bollywood is one industry where fit is fabulous. Besides their films and relationships, celebrities are often known for their strict work-out routine and diet plans. While some cling to crazy fad diets to drop pounds, others have found a way to follow a balanced and healthy lifestyle.

News flash! You too could work towards having a trimmed waist similar to Bipasha, Shilpa's toned legs and Kareena's inner glow as we bring you slimming secrets straight from B-Town.

The Athletic Side of Hrithik Roshan

Kris Gethin is a qualified sports Therapist and Professional Natural Bodybuilder. If that doesn't interest you, this may. He's your hero's hero. Hrithik Roshan recently trained under him. In one of his interviews, Hrithik shared that he incorporated a lot of cross fit and weight training in his regime. It was a 12-week transformation with Kris that brought him back to shape, he confesses. His diet mainly consisted of 100 grams of meat and some fibrous carbs like broccoli, sprouts and spinach, a cup of rice or pasta. Later he was allowed to add protein powder and eggs to his diet. After training with Kris, Hrithik lost about 10 kilos in 10 weeks!

(These are the Weirdest Fitness Trends of 2015)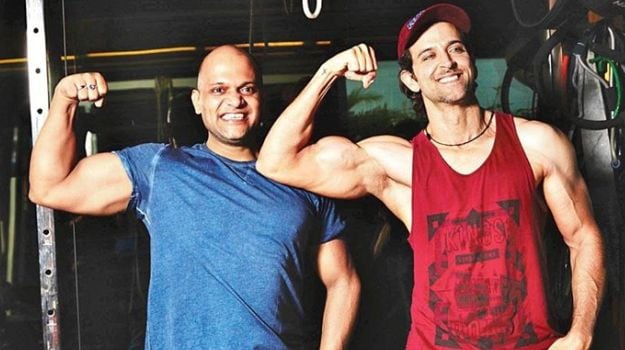 Nargis Fakhri's Fit Tip
We asked Nargis about her fitness mantra, seeing what great shape she was in during the stunts of her latest Hollywood movie, Spy. "Move your butt, walk 10,000 steps, drink 2-3 liters of water every day and eat more veggies. It's that simple," recommends Nargis. Her fitness mantra is to have lot of fun while working out. So if you find the gym boring, try Zumba, dance or any sport. Her 'juice cleanse diet' became very popular. She followed a six-day juice diet and is known to have lost six kilos! She often tweets health tips on Twitter for her friends and fans.

(How Nargis Fakhri Lost Three Kilos in Six Days)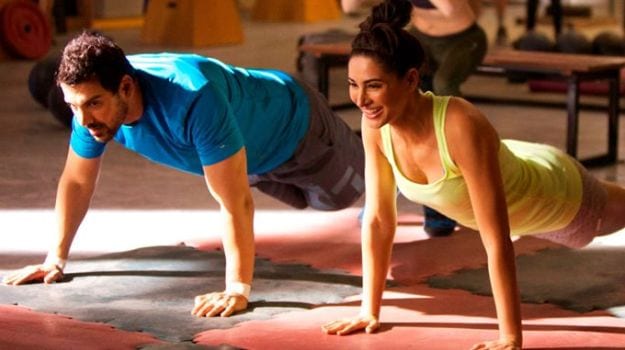 Try the Vegan Mantra like Mallika Sherawat

"I am a vegan, which means no dairy, no eggs, no chicken, no meat but lots of fruits, vegetables and green juices," Mallika revealed to NDTV. The actress who is renowned for her curves has been a religious follower of kickboxing. This helps her tone the lower part of the body.

(All About the Vegan Diet)

Be Your Own Master like Akshay Kumar

Akshay Kumar believes in staying fit the natural way. He is fond of outdoor activities like Parkour, functional training or martial arts. According to him, fitness is not about having a bulky body with biceps or abs. It is more important to eat right and exercise regularly. He follows a strict routine, doesn't drink or party and suggests that your last meal of the day should be around 6:30-7pm (before sunset) as your body needs at least three to four hours to digest the food before you hit the bed.

(Eat Before Sunset for Healthy Difference: Akshay Kumar)


Take to Pilates and Swimming like Sonam Kapoor

There's much buzz about Pilates recently. It is a form of exercise inspired by Yoga which helps in building your core muscles for better posture, flexibility and balance. It focuses on muscular strength and endurance movements. Pilates sessions involve the use of props like mini ball, foam roller, magic circle (ring) and resistance bands that make them fun and challenging at the same time. Sonam switches to high-intensity cardio, jogging and swimming to break the monotony.

In one of her interviews, her trainer, Radhika Karle, shares that she does pilates three times a week. She took 45-minute sessions every evening while shooting for her movie Khoobsurat and also travelled with a Pilates Reformer, an kind of equipment used for a full body integration workout. She is known to have followed an ovo-vegetarian diet where one emphasizes on eggs for protein and excludes dairy and meat. Plug them in your daily routine and you'll never have to worry about diet fails.

Do Yoga for Toning Up Like Shilpa Shetty

Shilpa Shetty is a known yoga enthusiast. She's released three CD'S showing how to practice yoga and pranayama correctly. She gained back her enviable slender shape within 10 months of giving birth to her son. In one of her interviews, she suggested that new moms should exercise atleast an hour for 4 to 5 days in a week and eat right to get back in shape. Besides yoga, she devotes some time to strength training and cardio for a day or two in a week. She also likes to meditate for 10 minutes every day to calm her body. On her YouTube channel, she has several videos displaying various yoga asanas for weight loss, strength and flexibility.

(Yoga for Weight Loss: 6 Ways to Get Back in Shape)

Watch Shilpa Shetty's 'Quick Fix Yoga' – 15-Minute Full Body Workout



Don't Fear Cardio & Muscle Training like Bipasha Basu

Everyone who loves this Bong beauty knows that she's a fitness fiend. A body like hers is every girl's dream but know that there is a lot of work that goes behind it. Bipasha follows a hardcore regime. She changes her fitness routine regularly and doesn't stick to one form of exercise. According to her, discipline and hardwork are the key to a fit body.

Having worked with celebrity trainer, Deanne Panday, she has released two fitness DVD's which are quite inspiring with rigorous workout sessions. You may fear that the weight training can make you bulky but instead we need to add some of it into our routine to strengthen our bone density. It helps in toning those areas that flap and aren't as tight. In one of her interviews she revealed that she's given up on red meat, rice and junk food. Leafy green veggies, chicken, dal, fish, nuts, seeds, yogurts and sprouts are staples in her diet. She advises that with such a routine it is essential to keep your body well hydrated – load up on water and juices.

Watch Bipasha Basu's 30-Minute Fat Burning Cardio Workout



Follow Different Diets like Katrina Kaif

At a recent book launch Katrina Kaif revealed that keeps altering her diet and fitness plans according to roles she plays in different movies. "My diet and fitness mantra depends on what I want to achieve, whatever role or the desired result is. So, whether you want to look little more toned or want a more athletic look, you want to look very thin for a role, or you want just look normal like a soft woman who does not want too much of definition, I change the plan accordingly," she was quoted saying.

She shuffles between Pilates or functional training. "I pretty much try to follow a sensible way of eating and just do the things we all get to know are good for us."

Eat Right like Alia Bhatt

The young and petite Alia Bhatt focuses on eating properly. "My only mantra is to eat healthy and properly. The most important is to feed yourself right kind of nutrition, right rest and you have to feel internally happy. What will be the point of working out if I will be sitting down and doing nothing? You have to feel internally happy and positive," Alia shared at recent book launch.


Expert Advice

We asked Sonam Kapoor's trainer, Radhika Karle, to share some diet tips. She has over ten years of work experience in the field of fitness as a nutritionist, personal trainer, yoga and Pilates instructor.

1. Don't skip meals. Ensure you eat every 2 to 3 hours. This is the easiest and most effective way to increase your metabolism.

2. Eat before the hunger pangs start. Don't wait till you are hungry. If you wait until you are hungry you will eat double the recommended amount.

3. Eat until your stomach is half full. Take at least a minimum of 20 minutes to eat your meal. Eat slowly and without distractions. A fruit and whey protein are best options post workouts.

4. Drink enough water. Staying hydrated is most important to keep energy levels up and helps flush toxins out of your system.

5. Ensure you eat a proper meal within 60-70 minutes of exercising. This should not be anything that is high in fiber or fat as that will cause the food to sit longer in your system.